Apple is het jaar begonnen zoals het 2020 had afgesloten: met duizelingwekkende kwartaalcijfers. In de eerste drie maanden van 2021 hengelde het bedrijf 89,6 miljard dollar aan omzet binnen – 54 (!) procent meer dan in dezelfde periode vorig jaar. De grote ster is opnieuw de iPhone, maar ook andere producten en diensten vallen op.
Kwartaalcijfers
Nog nooit begon Apple de eerste maanden van een jaar zo goed. De recordomzet leverde ook een forse winst van $ 24 miljard op. Opnieuw was de iPhone de belangrijkste motor voor de groei. Die genereerde $ 48 miljard aan inkomsten; ruim 65 procent meer dan in dezelfde periode vorig jaar.
BLACK FRIDAY: De iPhone 14 nu tot €348 korting!
• Maximaal voordeel als je thuis Ziggo hebt
• 6 maanden Apple Music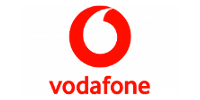 Bekijk actie
De Mac-inkomsten stegen zelfs met 70 procent, naar een omzet van $ 9,1 miljard. De grootste stijging was er voor de iPad. Daar stopte de teller bij $ 7,8 miljard, een groei van 79 (!) procent.
Het bedrijf uit Cupertino verdiende ook goed aan 'Wearables Home and Accessoires', waarin onder meer de Apple Watch en AirPods vallen. De omzet was $ 7,8 miljard, een stijging van 24 procent. Is er dan iets wat niet meedeelt in de financiële vreugde? Eigenlijk niet. De omzet uit diensten (met daarin onder meer Apple TV+ en Apple Music) steeg bijvoorbeeld ook; $ 16,9 miljard, 26,7 procent meer dan vorig jaar.
Waarom gaat het zo goed?
Ondanks dat de recordcijfers tot stand komen in een pandemie, zijn de cijfers niet onverwachts. Voor een deel is het juist de pandemie die de groei aanzwengelt. Een belangrijke reden dat de Macs en iPads zo gewild zijn, is dat mensen ze kopen omdat ze thuis moeten werken of leren.
Ook de sterke iPhone-verkoop laat zich verklaren. Met de iPhone 12 lanceerde Apple de eerste iPhones met 5G-ondersteuning. Analisten voorspelden vooraf al dat dit een grote upgradecyclus zou kunnen veroorzaken, wat dus inderdaad het geval blijkt te zijn.
Volgens Apple-CEO Tim Cook is de iPhone 12 het populairste model. Maar ook de verkoop van de Pro-modellen is 'erg sterk', zegt hij. Dat Cook zwijgt over de 12 mini, zegt misschien veel. Eerder gingen er al geruchten dat de iPhone 12 mini slecht verkoopt. Van de vier iPhone 12-modellen die Apple verkoopt, zou slechts 5% kiezen voor de mini.
Bron: Apple