Apple focust zich meer en meer op de diensten – en sinds kort zijn er met Apple TV+ en Apple Arcade twee nieuwe bij. Maar mogelijk was je al geabonneerd op Apple Music en betaal je maandelijks voor iCloud-opslag. Op nóg meer abonnementen zit je misschien niet te wachten. Om het betaalbaarder te maken, overweegt Apple de abonnementen te combineren in een bundel.
Apple diensten bundel
Dit schrijft persbureau Bloomberg op basis van anonieme bronnen. Vanaf 2020 overweegt Apple de diensten Apple TV+, Apple Music en Apple News+ te bundelen in één abonnement, om zo meer abonnees te krijgen. Bij zo'n bundel betaal je dus minder dan wanneer je je op elke dienst afzonderlijk zou abonneren.
De iPhone 14 nu tot €348 korting!
• Maximaal voordeel als je thuis Ziggo hebt
• 6 maanden Apple Music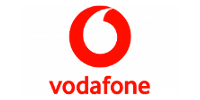 Bekijk actie
Apple News+ (vaak the Netflix of News genoemd) is echter nog niet beschikbaar in Nederland en België en het ziet er niet naar uit dat daar binnenkort verandering in komt. De bundel zou hier dus niet van toepassing zijn, al kan Apple er uiteraard voor kiezen om in de landen die Apple News+ niet hebben (en dat zijn er véél), een andere bundel aan te bieden.
Dat Apple nadenkt over een bundel van de diensten, blijkt uit gesprekken die het bedrijf met uitgevers voert. Met Apple News+, dat $ 10 per maand kost, houdt Apple ongeveer de helft van de maandelijkse abonnementsprijs. De andere helft is voor kranten en tijdschriften. Als Apple News+ onderdeel wordt van een bundel kan dit invloed hebben op de inkomsten, dus de uitgevers moeten nog wel akkoord geven.
De diensten
Op dit moment biedt Apple de volgende betaalde diensten aan:
Apple Music: € 9,99 per maand
Apple TV+: € 4,99 per maand
Apple Arcade: € 4,99 per maand
iCloud-opslag: 50 GB, 200 GB, of 2 TB: € 0,99, € 2,99 of € 9,99 per maand
Apple News+: $ 9,99 per maand (alleen beschikbaar in de VS, Verenigd Koninkrijk, Australië en Canada)
Welke diensten zie jij graag terug in één bundel?
Bron: Bloomberg.