Apple ziet de opkomst van ChatGPT als een bedreiging, en wil zijn strategie omgooien om een inhaalslag te maken. Dit is er aan de hand.
Apple ChatGPT
Hoewel Apple in 2011 nog behoorlijk voorliep op de concurrentie met de introductie van Siri, is die voorsprong inmiddels veranderd in een forse achterstand. Eerst hebben stemassistenten van andere bedrijven Siri rechts en links ingehaald – denk bijvoorbeeld aan Google Assistant en Amazon Alexa – en nu zorgt ChatGPT voor nieuwe problemen.
De iPhone 13 nu tot €393 voordeel!
• Heb je al internet van Ziggo thuis? Profiteer dan van extra voordeel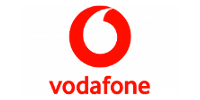 Bekijken
De slimme chatbot is een revolutie voor AI. Niet alleen begrijpt hij normaal taalgebruik in zowat elke taal, hij reageert ook op een ontzettend natuurlijke manier op je vragen. En met de komst van Bing AI, waarbij het spreekzame karakter van ChatGPT wordt gecombineerd met zowat alle informatie die op het internet te vinden is, wordt de AI alleen maar geavanceerder.
Zorgen bij Apple
Met de recente ontwikkelingen ontstaan er bij Apple wat zorgen. Hoewel het bedrijf de laatste jaren flink heeft ingezet op kunstmatige intelligentie, en elke processor in de iPhone, iPad en Mac nu een speciale Neural Engine heeft voor AI-taken, mist nog altijd de revolutionaire software dat hier echt goed gebruik van kan maken.
Revolutionaire software die OpenAI wél heeft met ChatGPT – en daarmee ook Microsoft, die bijna de helft van alle aandelen van OpenAI bezit. Volgens DigiTimes heroverweegt Apple daarom zijn strategie voor AI, om in ieder geval te voorkomen dat Microsoft straks een voorsprong heeft op het vlak van kunstmatige intelligentie die niet meer in te halen valt.
Andere richting
Als Apple inderdaad voor een andere richting gaat wat betreft AI, bijvoorbeeld door een eigen variant van ChatGPT te integreren in Siri, dan zou dat een behoorlijke ommezwaai zijn. De laatste jaren leek Apple zich meer te gaan richten op Augmented Reality (AR) als volgende grote stap, compleet met een speciale Apple Reality vr-bril die in juni 2023 wordt aangekondigd – en dus niet op AI.
Nu moet die strategie dus waarschijnlijk tóch weer om, om te voorkomen dat Apple de boot mist. Maar kijken we naar eerdere gemiste boten – denk aan een goede stemassistent of een eigen zoekmachine – dan is het nog de vraag of dit gaat lukken.
Blijf op de hoogte
Wil je het laatste nieuws over AI, Apple en meer direct in je mailbox ontvangen? Abonneer je dan op onze nieuwsbrief:
Je aanmelding is helaas niet gelukt. Probeer het later nog eens.
Bron: via MacRumors