Dat Apple bezig is een videoplatform op te bouwen, mag geen geheim meer heten. Onder meer Oprah Winfrey en Sesamstraat werden al binnengehaald. Maar wat zijn Apple's plannen met dit tv-platform? Volgens The Information gaat Apple alle media in een bundel stoppen: Apple Music, TV, News en tijdschriften. En dat voor een zacht prijsje.
Gaat Apple Netflix kopen?
Begin dit jaar ging er het gerucht dat Apple Netflix zou gaan kopen. Het bedrijf reageerde daar niet direct op, maar liet tussen de regels door wel doorschemeren dat het liever zelf platformen bouwt. Daarvoor reserveerde het een potje van 1 miljard dollar. Maar Apple moet van goede huizen komen om Netflix van de troon te stoten. Dat streamingsplatform heeft niet alleen al een grote (en tevreden) gebruikersschare, het heeft ook nog eens hartstikke goede unieke content. Waarom zouden die mensen overstappen?
De iPhone 14 nu tot €348 korting!
• Maximaal voordeel als je thuis Ziggo hebt
• 6 maanden Apple Music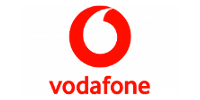 Bekijk actie
Eén Apple-abonnement
De oplossing die The Information bespreekt, klinkt veel plausibeler. Eén abonnement, dat toegang geeft tot zowel Apple Music als de premium tv-content. Maar dat is nog lang niet alles. In maart nam Apple Texture over, een soort Netflix voor tijdschriften. Voeg dat toe en je kunt met één Apple-abonnement onbeperkt muziek luisteren, tv kijken en tijdschriften lezen. Doe er nog een koekje van eigen deeg bij in de vorm van 50 GB iCloud-opslag en je hebt een mooie package deal. En dat voor een eurootje of 15, 20? 
Ook in Nederland?
Of en wanneer zo'n abonnement er daadwerkelijk komt, is natuurlijk koffiedik kijken. Bovendien is het nog de vraag waar dit verkrijgbaar is. De rechten op muziek zijn redelijk wereldwijd geregeld en Apple Music is dan ook vrijwel overal beschikbaar. TV-content is doorgaans een ander verhaal; de tv shows in de iTunes Store zijn buiten de Engelstalige landen alleen in Duitsland en Frankrijk verkrijgbaar. Als Apple echter zelf de shows gaat maken, mag het ook zelf bepalen waar het die uitzendt. 
Tijdschriften worden wellicht een ander verhaal. Texture is nu niet in Nederland beschikbaar en biedt ook alleen Engelstalige tijdschriften, zoals Wired, TIME en RollingStone. Die content is Engelstalig, net als de inhoud van de News-app. Maar die heeft Apple nog steeds niet beschikbaar gemaakt buiten de Engelstalige landen.