Tijdens het California Streaming-evenement vorige maand lanceerde Apple onder meer een nieuwe iPad. De iPad 2021 is de betaalbaarste iPad in het Apple-assortiment en volgt de iPad 2020 op. iPad 2021 vs. 2020: wat zijn de verschillen precies?
De iPad 2021 is de negende generatie van de gewone iPad. En hoewel de iPad met zijn klassieke design er exact hetzelfde uitziet als zijn voorganger, zijn er toch enkele interessante verbeteringen. Die zetten we graag voor je op een rij.
iPad 2021 kopen?
Is de iPad 2021 iets voor jou? Kijk dan eens bij:
Amac |Coolblue | Belsimpel | Mediamarkt | bol.com
1. Veel betere selfiecamera
De camera waarmee je selfies maakt, is een stuk beter dan die op de vorige iPad. Waar je het vorig jaar nog moest doen met een 1,2-MP FaceTime HD-camera, heb je nu een 12-MP ultragroothoekcamera aan de voorkant. En dat verschil zie je!
Dit is natuurlijk ideaal als je de iPad ook gebruikt voor videogesprekken of -vergaderingen. Ook fijn is de nieuwe camera-functie Middelpunt. De camera blijft op jou gericht, ook als je je beweegt. Deze functie was eerst exclusief voor de iPad Pro, maar heeft nu ook zijn weg weten te vinden naar de iPad mini en deze reguliere iPad.
2. Snellere chip
De iPad 2020 heeft een A12 Bionic-chip, de iPad 2021 heeft een A13 Bionic. Daardoor werken sommige zaken sneller en soepeler. Bijvoorbeeld bij wat zwaardere taken of als je aan het multitasken bent. Volgens Apple is de GPU (grafische processor) in de nieuwste iPad tot 20 procent sneller. Dit merk je bijvoorbeeld bij het gamen.
3. Scherm met True Tone
Nieuw voor het scherm van de iPad 2021 is True Tone. Een sensor meet de lichttemperatuur in je omgeving en past daarop de witbalans aan. Dit betekent dat wit er altijd wit uitziet, of je je iPad nu onder een TL-buis of onder een schemerlampje houdt.
BLACK FRIDAY: De iPhone 14 nu tot €348 korting!
• Maximaal voordeel als je thuis Ziggo hebt
• 6 maanden Apple Music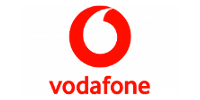 Bekijk actie
En verder …
… zijn er nog enkele kleine verschillen tussen de beide iPad-modellen. Die stippen we even snel aan:
De iPad 2021 is verkrijgbaar in zilver en spacegrijs. De gouden optie is verdwenen.
De opslag is verdubbeld. Bij de iPad 2020 kun je kiezen uit 32 of 128 GB. Bij de iPad 2021 is dat 64 of 256 GB. De instapper is daarbij niet in prijs verhoogd, het model met meer opslagcapaciteit wel.
iPad 2021 vs 2020: conclusie
De iPad 2021 heeft een paar leuke verbeteringen gekregen en de prijs-kwaliteitverhouding is nog steeds bijzonder degelijk. Overstappen wordt interessant als je een iPad 2018 of ouder hebt. Dan ga je zeker iets merken van de verbeteringen en krijg je bovendien een iets groter scherm.
iPad 2021 kopen
De iPad 2020 is bij Apple uit het assortiment verdwenen en zal langzamerhand ook bij andere (web)shops uitgefaseerd raken.
De nieuwe iPad (9e generatie) ligt sinds september 2021 in de winkels. Dit zijn de adviesprijzen van Apple:
iPad 64 GB met wifi: € 389
iPad 256 GB met wifi: € 559
iPad 64 GB met wifi + Cellular: € 529
iPad 256 GB met wifi + Cellular: € 699
De prijsvergelijker hieronder wordt constant bijgewerkt met de beste iPad 2021 deals.