De AirPods Pro is de luxere variant van de AirPods, Apple's draadloze oordopjes. Dit model is bedoeld voor mensen die wat hogere verwachtingen hebben van oordopjes. Zo hebben de AirPods Pro ruisonderdrukking en andere geavanceerde functies. Dit moet je weten van de AirPods Pro.
AirPods in het kort
Verkrijgbaar sinds 2019.
Draadloze oordopjes met ruisonderdrukking, transparantiemodus en ruimtelijke audio.
Verschillende pasvormen.
Draadloos oplaadbaar.
Met H1-koptelefoonchip om gemakkelijk te koppelen met je iPhone en Mac.
Zeg 'Hé Siri' om de muziek te bedienen.
Meer dan 24 uur luistertijd in totaal.
Adviesprijs is € 279.
Wat zijn AirPods Pro?
AirPods zijn draadloze oordopjes van Apple. Je kunt er muziek (of andere audio) mee beluisteren. Er zit een microfoontje in, dus je kunt er ook telefoongesprekken mee voeren of commando's geven aan Siri. Ze zitten in een handige oplaadcase. De AirPods Pro zijn iets luxer dan de gewone AirPods. De opvallendste toevoeging is dat deze oortjes ruisonderdrukking hebben. Ook is de pasvorm beter, omdat je uit verschillende oortips kunt kiezen.
De iPhone 13 nu tot €277 korting en 3 maanden gratis Apple TV+!
Maximaal voordeel als je thuis internet van Ziggo hebt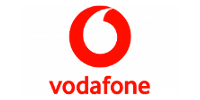 Bekijken
Ruisonderdrukking en transparantiemodus
De AirPods Pro hebben in tegenstelling tot de reguliere AirPods ruisonderdrukking, waarmee je omgevingsgeluiden zo veel mogelijk buitensluit. Daar hoef je overigens niet altijd gebruik van te maken. Je bespaart wat batterij als je de noise cancelling uitzet. De AirPods hebben ook een transparantiemodus, en die is eigenlijk is het het tegenovergestelde van ruisonderdrukking. Hiermee blijf je namelijk horen wat er om je heen gebeurt. Zo hoor je de stemmen van je collega's gewoon, of het verkeer om je heen.
Design
De AirPods Pro zien er heel anders uit dan de gewone AirPods. Om te beginnen is de oplaadcase breder en minder hoog: 45,2 mm hoog, 60,6 mm breed en 21,7 mm diep. Hij weegt 45,6 gram. Vergelijk dat maar met de oplaadcase van de gewone AirPods: 53,5 mm hoog, 44,3 mm breed en 21,3 mm diep. En die weegt 40 gram. De oortjes hebben een compleet andere vorm. Wat daarbij vooral opvalt, is dat de steeltjes van de AirPods Pro een stukje korter zijn. Dat scheelt bijna een centimeter.
De AirPods Pro hebben verschillende pasvormen: je kunt kiezen uit small, medium en large oortips. Die zijn gemaakt van siliconen en klik je eenvoudig vast, waarna ze zich naar je oren vormen. Ze blijven hierdoor stevig zitten en sluiten goed af, wat ten goede komt aan de ruisonderdrukking. De oortips in drie formaten worden meegeleverd.
Audio
De nieuwe AirPods hebben Adaptieve EQ. Dit zorgt ervoor dat het geluid altijd even vol klinkt. De muziek wordt automatisch afgestemd op de vorm van je oren. Een microfoontje in de AirPods Pro hoort precies wat jij hoort en sleutelt dan aan de middelhoge en lage frequenties. Een opvallende nieuwe functie van de AirPods Pro is Spatial Audio, oftewel surround sound.
Waterbestendig
De AirPods Pro zijn in tegenstelling tot de gewone AirPods zweet- en waterbestendig (IPX4). Maar let op: alleen voor sporten en trainingen buiten water. Je moet er dus alsnog niet mee gaan zwemmen. Door de regen fietsen zou wel moeten kunnen. En ook niet onbelangrijk: het oplaaddoosje kan niet tegen vocht.
AirPods Pro 2021
De huidige AirPods Pro liggen al enige tijd in de winkel en er zijn al weer volop geruchten over een volgende generatie. Mogelijk verschijnt die in de eerste helft van 2021. De geruchten gaan voornamelijk over het nieuwe design. De AirPods Pro 2 krijgen mogelijk geen steeltjes meer, alleen de dopjes resteren dan nog. Wat de AirPods Pro voor nieuwe functies krijgen, weten we nog niet.
AirPods Pro kopen?
AirPods 2019 met standaard oplaadcase: adviesprijs is € 279. Je koopt ze onder meer bij Amac.
Wekelijks Apple nieuws in je mail
Als eerste op de hoogte van het laatste nieuws, tips & aanbiedingen!
Je aanmelding is helaas niet gelukt. Probeer het later nog eens.
De laatste AirPods Pro tips