Voor de dienst Zoom is de coronacrisis zowel vloek als zegen. Omdat heel veel mensen thuiswerken en op afstand vergaderen, heeft Zoom veel gebruikers erbij gekregen. De pluspunten liggen voor de hand: het videobellen met deze dienst gaat bijzonder gemakkelijk, bovendien kunnen veel mensen tegelijk deelnemen aan een gesprek. Maar door al deze aandacht hebben ook veiligheidsonderzoekers Zoom wat beter onder de loep genomen. En wat blijkt: Zoom heeft een hoop veiligheids- en privacy-problemen. Wij gingen zelfs zo ver en adviseerden om de dienst snel te verwijderen van je Mac of iPhone. We hadden echter niet verwacht hoe populair de dienst bij onze lezers zou zijn – tientallen reacties stroomden binnen. Toen dachten we: hoe kun je Zoom nou veiliger maken? Lees hieronder onze tips.
Iedere week dit soort tips in je mailbox? Meld je dan nu aan voor onze gratis nieuwsbrief!
Je aanmelding is helaas niet gelukt. Probeer het later nog eens.
Zoom doet zijn best
Allereerst: Zoom doet kennelijk echt zijn best om de gevonden problemen op te lossen en is hier ook heel transparant in. Zo ging Zoom-CEO Eric Yuan in een blogpost direct het gesprek aan met de burgerrechtenactivisten van Citizen Lab en gaf toe dat de gebruikte versleutelingstechnieken van Zoom niet voldoen aan moderne standaarden. 'We zien zelf dat ons versleutelingsdesign beter kan', schreef Yuan en kondigde aan met externe experts en de community samen te werken om snel verbeteringen aan te brengen.
Haal de nieuwe iPhone 13 Pro als eerste in huis!
Internet van Ziggo thuis? Ontvang dan tot €5 korting per maand en dubbele data!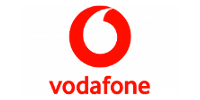 Bekijken
Zoom gaat de komende 90 dagen geen nieuwe features meer ontwikkelen, maar richt zich volledig op het verbeteren van de veiligheid en privacy.
Instellingen aanpassen
De app biedt een hoop instellingsmogelijkheden waarmee je als gebruiker precies het veiligheidsniveau kunt krijgen, dat op je situatie past. Hiervoor stel je jezelf een aantal vragen: Gebruik ik de app voor mijn werk, in het onderwijs of privé? Is het aantal deelnemers beperkt op een vaste kring? Moet het videogesprek met een wachtwoord zijn beveiligd? Wil ik elke deelnemer zelf toevoegen aan het gesprek? Al deze instellingen kun je gemakkelijk in de voorkeuren van Zoom aanpassen. Het merendeel spreekt daarbij dankzij de goede uitleg voor zich. Hieronder zetten we de belangrijkste instellingen op een rij.
Veiligheidsinstellingen Zoom
Wil je Zoom zo veilig mogelijk gebruiken? Pas dan onderstaande tips toe.
1. Zorg dat chats niet automatisch worden opgeslagen
Ga in je Zoom-instellingen naar 'In Meeting (Basic)' en zorg dat de optie 'Auto saving chats' is uitgeschakeld.
2. Zorg dat 'Attention Tracking' gedeactiveerd is
Ga in je Zoom-instellingen naar 'In Meeting (Advanced)' en zorg dat de optie 'Attention tracking' is uitgeschakeld.
3. Gebruik een virtuele achtergrond
De ruimte waarin je zit kan veel over je verklappen, zoals je locatie, je gewoontes en je hobby's. Met een virtuele achtergrond voorkom je dat. Ga in de zoom.us-app naar 'zoom.us>Preferences' en selecteer 'Virtual backgrounds'. Hier kun je een zelf gekozen achtergrond kiezen.
4. Houd de Meeting ID's privé
Als het mogelijk is, plaats je een Meeting ID niet openbaar op het internet. Verstuur die liever direct naar een selecte groep.
5. Gebruik een wachtwoord voor je meeting
Ga in je Zoom-instellingen naar 'Schedule Meeting' en schakel 'Require a password when scheduling new meetings' in. Hier vind je overigens ook aanvullende wachtwoord-opties. Je kunt ook een wachtwoord in de zoom.us-app aanmaken door 'Require meeting pass' aan te vinken.
6. Gebruik een wachtkamer om deelnemers goed te keuren
Ga in je Zoom-instellingen naar 'Meeting (Advanced)' en activeer 'Waiting room'. Deze wachtkamer maakt het mogelijk dat je nieuwe deelnemers eerst kunt goedkeuren voordat ze in het gesprek verschijnen.
Nog een lange weg te gaan
Zoom heeft nog een lange weg te gaan om zijn veiligheid helemaal goed op orde te krijgen. Maar met de instellingen die we in dit artikel noemen, is het in ieder geval voor nu al een stuk veiliger.