Een prachtige vakantie verdient een uniek vakantiefotoboek, vol met je onvergetelijke herinneringen. En hoe leuk zou het zijn als je dat vanuit je vakantieadres kan maken, met je iPhone of iPad? Nou: dat kan, nu albelli zijn weg heeft gevonden naar de App Store! In deze workshop leggen we je een stappenplan voor, zodat je op vakantie al binnen een uur – chillend van de rand van het zwembad – een schitterend fotoboek van je vakantie klaar hebt.
Vakantiefotoboek iPhone of iPad
Van het selecteren tot het bestellen: met deze stappen maak je binnen een uur een fantastisch fotoboek van je vakantie.
De iPhone 14 nu tot €7,50 korting per maand!
Maximaal voordeel als je thuis internet van Ziggo hebt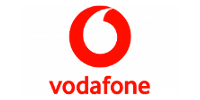 Bekijk actie
1. Kies de grootte en vorm
Ga naar de App Store en download albelli. Open de app en tik op 'Fotoboeken'. Kies de grootte (van 13 x 10 cm tot 39 x 29 cm), vorm (liggend, vierkant of staand), het type kaft en kies 'Volgende'.
Als het gaat om de vorm kun je waarschijnlijk het beste kiezen voor een liggend formaat; dan komen de meeste vakantiefoto's het mooist tot uiting. Je schiet de meeste vakantiefoto's immers ook in een liggend (horizontaal) perspectief; dit is de mooiste manier om landschappen, natuur en uitzichten te vangen.
2. Importeer foto's
Tik op 'Alle foto's', of op een album dat je voor de vakantie hebt aangemaakt. Selecteer je vakantiefoto's door erop te tikken en kies 'Toevoegen>Volgende'.
3. Deel je fotoboek in
Tik op 'Indelingen' en maak alvast een indeling voor elke pagina. Veeg hem naar boven en laat de indeling los boven een pagina om hem toe te passen. Tik nu op 'Foto's' en sleep je foto's in de kaders.
Kies overigens niet voor negen foto's per pagina omdat het lastig kiezen is; zo krijgt geen enkele foto de aandacht die hij verdient. Breng liever wat rust aan in je album en kies af en toe voor een paginavullende foto.
4. Bewerken
Tik op een pagina en vervolgens op een foto om deze te bewerken. Maak een knijpbeweging om te zoomen en sleep om de uitsnede te bepalen. Spiegel of roteer eventueel de foto en tik op 'Klaar'.
5. Titel of bijschrift
Open een pagina met een tekstvak. Tik op het tekstvak en voer een leuke titel of bijschrift in. Via de bovenste knoppen bepaal je het lettertype, de grootte, de kleur en de uitlijning.
6. Bestellen
Is je fotoboek helemaal af? Tik op 'Klaar>Bestellen'. De app leidt je naar de webwinkel in Safari, waar je het vakantiefotoboek direct kunt bestellen! Binnen vijf werkdagen heb je het al in huis.
Wil je supermooie zomerfoto's maken? Lees dan ook iCreate 100!
iCreate 100
De beste apps, tips en gadgets voor je vakantie