Apple heeft vorige week een update voor de iWork-programma's Pages, Numbers en Keynote uitgebracht. Een van de toevoegingen is dat je nu kunt tekenen, schetsen of schrijven in de apps. Dat werkt vooral handig met een Apple Pencil (zie ook alle iPad modellen). Maar ook zonder deze Apple-stylus kun je je creativiteit prima de vrije loop laten – overigens ook op andere iPad-modellen én op de iPhone. Wij laten zien hoe je een tekening toevoegt aan een document in Pages, maar het werkt hetzelfde in Numbers en Keynote.
1. Tekening toevoegen
Heb je een Apple Pencil? Tik ergens in het document en laat de punt op het scherm van de iPad rusten. Geen Apple Pencil? Tik dan op het plusje, vervolgens op het icoontje met het vierkantje en het bolletje en ten slotte onderaan in het scherm op Tekening.
De iPhone 13 nu tot €393 voordeel!
• Heb je al internet van Ziggo thuis? Profiteer dan van extra voordeel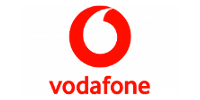 Bekijken
2. Tekenvlak
Er verschijnt nu een tekenvlak in je document. Wil je dit groter maken of juist kleiner, versleep dan de hendels op de randen en in de hoeken totdat je het gewenste formaat hebt bereikt.
3. Tekenen, schetsen of schrijven
Onderin vind je een digitale tekendoos met verschillende gereedschappen. Tik op het benodigde gereedschap. Houd het wat langer vast voor extra opties, bijvoorbeeld de grootte van de punt en de doorzichtigheid. Via de bol helemaal rechts open je het kleurenpalet.