Het is superhandig om al je afspraken digitaal te bewaren in de Agenda-app. Je hebt altijd toegang tot je afspraken via je iPhone, iPad of Mac. Niet langer 'ik kijk thuis even in mijn agenda' bij het plannen van een spontaan etentje of bioscoopbezoek. Je agenda bekijk je per maand, per dag … en per week? Deze weergave is ingebakken, maar hoe je hem tevoorschijn tovert moet je net even weten.
Weekweergave iPhone-agenda activeren

Zoals bij wel meer apps van Apple heeft de landschapsmodus zo zijn geheimen. Kantel je iPhone maar eens en je ziet mooi weergegeven hoe je week eruitziet. Te logisch eigenlijk, toch?
De iPhone 14 nu tot €7,50 korting per maand!
Maximaal voordeel als je thuis internet van Ziggo hebt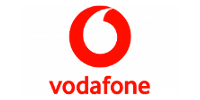 Bekijk actie
Deze tip komt uit iCreate 89.