Een groot deel van Nederland heeft nog steeds meivakantie en veel mensen stappen een dezer dagen in het vliegtuig. Je weet het maar nooit hoe het loopt op Schiphol de laatste tijd. Gelukkig weet Spotlight het wel: zo kun je vluchtgegevens controleren in Spotlight.
Vluchtgegevens checken in Spotlight
Vliegt het vliegtuig op tijd of met vertraging? Vliegt het überhaupt?! Hoe lang zit je eigenlijk in het vliegtuig? Met Spotlight vind je supersnel de informatie waarnaar je zoekt.
De iPhone 14 nu tot €7,50 korting per maand!
Maximaal voordeel als je thuis internet van Ziggo hebt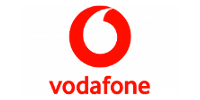 Bekijk actie
Roep Spotlight op via het loepje in de menubalk of  met de sneltoets cmd+spatie.
Voer het vluchtnummer in.
Tik onder Vluchten op de vlucht die je zoekt voor details.
Denk je nu: leuke iTip, iCreate-redacteur, maar op een overvol Schiphol tover ik mijn Mac niet zomaar voor de dag? Hetzelfde trucje werkt ook op de iPhone of iPad. In iOS roep je Spotlight op door vanaf ergens midden op het thuisscherm naar beneden te vegen.