Als je iPhone met slechts 16 GB opslagruimte hebt, dan ben je waarschijnlijk constant aan het goochelen om weer wat ruimte vrij te krijgen. Onze oud-redacteur Jelle kwam met een wel heel aparte tip: huur eens een film! Deze methode werkt niet bij iedereen – waarom is onduidelijk – maar veel mensen hebben er wel profijt van. Dus probeer het even uit: baat het niet, dan schaadt het niet.
Ruimte winnen door een film te huren
Controleer via 'Instellingen>Algemeen>Opslag en iCloud-gebruik hoeveel ruimte er nog vrij is op je iPhone.
Open iTunes en zoek naar een film die groter is dan de ruimte die je nog vrij hebt. De HD-versie van Lawrence of Arabia bijvoorbeeld, die is 8,54 GB groot.
Tik op de Huur-knop. Dit kost je géén iTunes-tegoed: er wordt namelijk eerst gecontroleerd of er wel genoeg ruimte vrij is om de film te downloaden. Omdat je voor een belachelijk grote film hebt gekozen, gaat dat natuurlijk nooit passen.
Er verschijnt nu een melding 'Downloaden niet mogelijk' omdat er te weinig opslagruimte is. Tik op 'Instellingen' en je iPhone slaat automatisch aan het opruimen, zodat er wat ruimte vrij komt
Herhaal de voorgaande stappen om meer ruimte te winnen.
De iPhone 14 nu tot €7,50 korting per maand!
Maximaal voordeel als je thuis internet van Ziggo hebt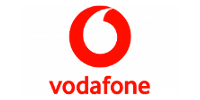 Bekijk actie