In de menubalk van je iPhone zie je wat de status van je batterij is. Het icoon verschiet nogal eens van kleur. Een aantal van de kleuren spreekt voor zich. Is het batterij-icoon groen, dan is je accu nog voldoende opgeladen. Is hij rood, dan, moet je hoognodig op zoek naar een stopcontact. Maar wat betekent een geel icoon?
iPhone batterij geel: je iPhone bespaart energie
Als de iPhone-batterij rechtsboven geel is, dan betekent dit dat de energiebesparingsmodus is ingeschakeld. Hiermee wordt de hoeveelheid energie die je telefoon gebruikt, sterk verminderd en hoef je dus niet zo snel op te laden. Bepaalde functies werken dan wel minder of helemaal niet meer:
Haal de nieuwe iPhone 13 Pro als eerste in huis!
Internet van Ziggo thuis? Ontvang dan tot €5 korting per maand en dubbele data!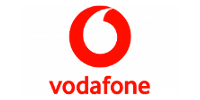 Bekijken
E-mail ophalen
"Hé, Siri"
Apps op de achtergrond verversen
Automatische downloads
Sommige visuele effecten
Automatisch slot (teruggebracht naar 30 seconden)
iCloud-fotobibliotheek (tijdelijk gepauzeerd)
Energie­besparings­modus inschakelen
Als het percentage van je batterij onder de 20 procent duikt, krijg je een melding waarin je gevraagd wordt of je de energiebesparingsmodus wilt activeren. Ga je hier niet mee akkoord, dan krijg je deze vraag nogmaals als het percentage nog maar 10 procent is. Sta je dit toe, dan wordt het icoon geel. Laad je je iPhone vervolgens weer op, dan wordt de energiebesparingsmodus automatisch uitgezet als het percentage weer meer dan 80 procent is.
Energiebesparingsmodus zelf aan- en uitzetten
Hebben jij en je iPhone een lange dag voor de boeg, dan kun je al meteen vanaf 100 procent batterijlading de energiebesparingsmodus activeren. Dit kan op twee manieren:
1. Via Instellingen
Open de app Instellingen, tik op 'Batterij' en zet de schakelaar achter 'Energiebesparingsmodus' op groen. Wil je het juist uitzetten, dan zet je hem op grijs.
2. Via het Bedieningspaneel
Hiervoor moet je de regelaar voor de energiebesparingsmodus eerst eenmaling in het Bedieningspaneel zetten, via 'Instellingen>Bedieningspaneel>Pas regelaars aan'. Voortaan schakel je de modus supersnel in en uit via het batterijtje in het Bedieningspaneel.
De iPad heeft overigens geen Energiebesparingsmodus.