Gebruik je Google Maps als navigatie-app? Dan weet je dat je het blauwe pijltje op de kaart moet volgen. Tot vandaag, want nu kun je kiezen uit drie schattige autootjes.
Apple kondigde de grappige nieuwe functie voor de iOS-versie van de app aan op zijn blog. De klassieke blauwe pijl kun je voortaan inruilen voor een stijlvolle sedan, een klassieke pick-uptruck of een vlotte SUV. Net wat bij jouw stemming past – of bij je rijstijl. Maar hoe vervang je de blauwe pijl door zo'n koddig rood. geel of groen wagentje?
Autootje op Google Maps
De iPhone 13 nu tot €393 voordeel!
• Heb je al internet van Ziggo thuis? Profiteer dan van extra voordeel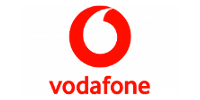 Bekijken
Het veranderen van de blauwe pijl is heel eenvoudig. Stel een route in en start deze. Tik nu op de blauwe pijl en je krijgt de keuze uit verschillende voertuigpictogrammen. Tik op de auto van je keuze. Wil je het oude vertrouwde pictogram weer terug? Of wil je een andere auto? Tik dan opnieuw op de voertuigpictogram.
Google Maps zet wel vaker gekke dingen op de kaart. Ter gelegenheid van Mario-dag verscheen bijvoorbeeld eerder dit jaar Mario in de app. PacMan was ook al eens present, ter gelegenheid van 1 april. En dan was er ook nog iets met cupcakes als calorie-teller. Hoe dan ook: de drie nieuwe autootjes blijven voorlopig nog wel even.