Wanneer je al wandelend met Apple Kaarten navigeert, heb je je iPhone waarschijnlijk vast met één hand. Als je wilt in- en uitzoomen pak je je andere hand erbij, maar dat hoeft niet. Apple kaarten beschikt namelijk over een handige zoomfunctie.
Apple Kaarten inzoomen
Hoe je in Apple Kaarten inzoomt, weet je waarschijnlijk al. Dat kan met een knijpbeweging, of door twee keer snel achter elkaar met één vinger te tikken. Uitzoomen doe je echter met een knijpbeweging en bij een knijpbeweging heb je altijd beide handen nodig.
De iPhone 14 nu tot €7,50 korting per maand!
Maximaal voordeel als je thuis internet van Ziggo hebt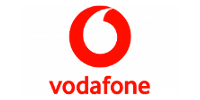 Bekijk actie
Sinds iOS 11 kan het in- en uitzoomen echter ook op een andere, handigere manier. Dubbeltik met je vinger op de kaart en houd bij de tweede tik je vinger op het scherm. Veeg die vinger nu omhoog of omlaag om in of uit te zoomen. Dat is superhandig als je de iPhone in een hand hebt en de andere niet vrij hebt.
Zoomen in Google Maps
Dit trucje werkt ook in Google Maps, waar je al langere tijd op een gelijke manier in- of uitzoomt. Ook hier tik je twee keer achter elkaar met één vinger op het scherm, waarbij je bij de tweede tik een sleepbeweging naar boven of onderen maakt.