Op deze website vind je veel uitgebreide iPhone-tips en workshops, in deze rubriek trakteren we je wekelijks een paar handige kleine  iPhone-tips. Met de iPhone-tips van deze week werk je een stuk sneller, makkelijker en doelgerichter, en maak je je iPhone net een beetje persoonlijker. Pak 'm erbij en ga er direct mee aan de slag!
1) Hoofdfoto van een album veranderen
Wekelijks Apple tips in je mail
Iedere week dit soort tips in je mailbox? Meld je dan nu aan voor onze gratis nieuwsbrief!
Je aanmelding is helaas niet gelukt. Probeer het later nog eens.
Standaard kiest je iPhone zelf een foto uit een album en gebruikt die als hoofdfoto voor dat album. De kans bestaat dat het net een foto is die je helemaal niet zo leuk vindt. Gelukkig is het heel eenvoudig om de foto te vervangen door je favoriete foto uit het album. Open daarvoor het betreffende album in de app Foto's en zoek de foto op die je als hoofdfoto wilt instellen. Houd de foto lang ingedrukt en tik vervolgens in het menu dat verschijnt op 'Stel in als hoofdfoto'.
2) Snel foto's selecteren
Wanneer je veel foto's tegelijk wilt selecteren, bijvoorbeeld om ze te verwijderen, is het niet nodig om ze allemaal een voor een aan te tikken. Het gaat namelijk veel sneller met een handige veegbeweging. Tik daarvoor eerst rechtsboven op 'Selecteer'. Vervolgens veeg je gewoon over het scherm. Begin met een horizontale beweging (omdat je anders gaat scrollen in plaats van selecteren) en ga vervolgens naar beneden tot alle gewenste foto's geselecteerd zijn. Sneller kan niet!
3) Beeld in beeld uitschakelen
De functie 'Beeld in beeld' kan handig zijn, maar in de praktijk is die net zo vaak juist irritant. Want wil je echt dat Netflix in een klein schermpje door blijft spelen wanneer je even een andere app wilt openen? Gelukkig kun je de functie gemakkelijk uitschakelen. Dat gaat als volgt:
Open de app Instellingen.
Tik op 'Algemeen' en vervolgens op 'Beeld in beeld'.
Schakel de optie 'Start 'Beeld in beeld' automatisch' uit.
Wanneer je de functie mist, bijvoorbeeld tijdens FaceTime-gesprekken, schakel je hem op dezelfde manier gewoon weer in.
4) Video en muziek tegelijk opnemen
Wanneer je een filmpje wilt opnemen inclusief de muziek die je op dat moment luistert, kom je er al snel achter dat dit niet lukt. Zodra je begint te filmen, stopt de muziek. Maar er is een handige manier om het toch voor mekaar te krijgen. Dat doe je zo:
Open de camera-app terwijl de muziek speelt.
Ga niet naar de video-modus, maar blijf in de foto-modus.
Neem nu de video op door de ontspanknop ingedrukt te houden.
Je iPhone blijft nu video inclusief muziek opnemen zolang je de knop ingedrukt houdt. Als je klaar bent, laat je de knop gewoon los.
5) Geluidsherkenning gebruiken
Als je deze optie inschakelt, luistert je iPhone voortdurend of er bepaalde geluiden hoorbaar zijn en waarschuwt je wanneer dat het geval is. Dat kan handig zijn wanneer je muziek luistert en de betreffende geluiden zelf niet kunt horen. Denk hierbij aan de deurbel, sirenes, of mogelijk een brandalarm. Bedenk wel dat je Siri automatisch uitschakelt wanneer je Geluidsherkenning inschakelt. Je doet het als volgt:
Open de app Instellingen.
Tik op 'Toegankelijkheid' en vervolgens op 'Geluidsherkenning'.
Schakel de optie in en tik op 'Geluiden'.
Activeer de gewenste geluiden en pas eventueel de 'Meldingstonen' aan.
BLACK FRIDAY: De iPhone 14 nu tot €348 korting!
• Maximaal voordeel als je thuis Ziggo hebt
• 6 maanden Apple Music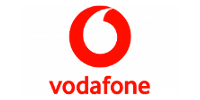 Bekijk actie
De functie is nog relatief nieuw en daardoor nog niet helemaal perfect. Het kan dus voorkomen dat je ten onrechte een waarschuwing krijgt. Bijvoorbeeld omdat je een deuntje fluit dat toevallig een beetje op een sirene lijkt. Maar beter het zekere voor het onzekere!
Meer tips lezen? Bekijk dan ook de eerdere iPhone-tips uit deze rubriek: