Klopt je iPhone-batterij percentage niet? Of loopt de telefoon gigantisch snel leeg, terwijl de accu nog vrij nieuw is? In dit geval los je het op door de iPhone-batterij te kalibreren. Dat kun je zelf doen en het kalibreren is makkelijker dan het klinkt.
Waarom iPhone-batterij kalibreren?
Het kalibreren van de iPhone-batterij heeft zin als je vermoedt dat het percentage van de batterij niet klopt. De telefoon geeft bijvoorbeeld een laag percentage weer, maar je toestel gaat nog uren mee. Of hij toont juist een volle batterij, terwijl de iPhone plotseling uitvalt.
De iPhone 14 nu tot €7,50 korting per maand!
Maximaal voordeel als je thuis internet van Ziggo hebt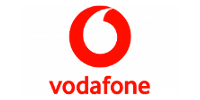 Bekijk actie
Deze onnauwkeurige metingen los je op door de iPhone-batterij opnieuw te kalibreren. Je herstelt dan de manier waarop je telefoon het percentage van het batterijvermogen controleert.
iPhone-batterij kalibreren
Het kalibreren van de iPhone-batterij doe je als volgt:
Ontlaad je iPhone volledig. Om het proces te versnellen, kun je een YouTube-video afspelen.
Laat je iPhone het liefst nog een paar uur leeg, om er zeker van te zijn dat de accu volledig leeg is.
Laad je iPhone op. Zorg dat je een officiële usb-kabel gebruikt.
Voer een harde reset uit (lees hieronder hoe dat werkt), tot je het Apple-logo ziet. De iPhone-batterij begint nu met kalibreren.
Laad je iPhone op tot 100%. Is de 100% bereikt? Houd je toestel dan nog minstens een uur aan de lader.
Het proces van het kalibreren is voltooid! Als het goed is geeft de iPhone vanaf nu weer een nauwkeurig batterijpercentage weer.
Harde reset uitvoeren
Bij het kalibreren van de batterij is het nodig om de iPhone te resetten. Dit wordt ook wel geforceerd opnieuw opstarten genoemd. Heb je een iPhone 8 of nieuwer? Dan doe je het volgende:
Druk kort op de volume-omhoogknop.
Druk direct daarna kort op de volume-omlaagknop.
Houd direct daarna de zijknop (rechts van de iPhone) langer ingedrukt. Laat los als het Apple-logo verschijnt.
Bij een iPhone 7 werkt het anders. Daar houd je de volume-omlaagknop en zijknop tegelijkertijd ingedrukt, tot je het Apple-logo ziet. Bij de iPhone 6s en eerste generatie iPhone SE (uit 2016) druk je de sluimerknop en thuisknop tegelijk in. Laat los als je het Apple-logo ziet.
Batterij snel leeg
Met het kalibreren zorg je dat het batterijpercentage weer nauwkeurig is, maar het betekent niet dat de accu langer meegaat. Merk je dat de batterij nog steeds snel uitvalt? Controleer dan de conditie van de batterij. Dat doe je zo:
Open de Instellingen-app en tik op 'Batterij'.
Tik op 'Batterijconditie'.
Boven het scherm zie je wat de maximumcapaciteit van de batterij is. Hoe lager het percentage, hoe meer de accuduur verkort is. Bij een percentage onder de 80 procent raden we het aan om de batterij te vervangen.
Zit je nog boven het percentage, maar gaat de batterij nog steeds snel leeg? Neem dan een kijkje naar onze iPhone batterij tips voor een langere accuduur.