Op je Mac en je iPad kon het al een tijdje, en nu kan het dankzij iOS 14 ook op je iPhone: video's beeld-in-beeld (picture in picture) afspelen. Maar uitgerekend YouTube hield deze functie exclusief voor Premium-abonnees – tot nu toe dan! Inmiddels kun je ook YouTube picture in picture weergeven.
Wekelijks Apple tips in je mail
Iedere week dit soort tips in je mailbox? Meld je dan nu aan voor onze gratis nieuwsbrief!
Je aanmelding is helaas niet gelukt. Probeer het later nog eens.
iOS 14 Picture in Picture: YouTube
Als je video's beeld-in-beeld afspeelt, verschijnen ze in het hoekje van je scherm. Terwijl de video speelt, kun jij ondertussen een andere app openen. Maar YouTube blokkeerde deze optie tot nu toe voor niet-abonnees. Inmiddels kan het wél, maar alleen via hun website in Safari. In de YouTube-app werkt het nog steeds niet.
Video beeld in beeld afspelen: zo werkt het
BLACK FRIDAY: De iPhone 14 nu tot €348 korting!
• Maximaal voordeel als je thuis Ziggo hebt
• 6 maanden Apple Music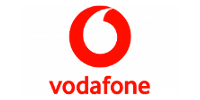 Bekijk actie
Open YouTube.com in Safari op de iPhone en start een leuke video.
Tik op de video om de bedieningsknoppen in beeld te krijgen.
Tik op het symbool met de vier hoekjes rechtsonder om de video eerst beeldvullend te krijgen.
Nu kun je beeld-in-beeld op twee manieren activeren:
Methode 1: Tik nog een keer op de video en tik op het beeld-in-beeld symbool, boven naast het kruisje.
Methode 2: Doe alsof je de app afsluit. Veeg de app dus naar boven of duw op de thuisknop.
Een kleine versie van de video zweeft nu over je thuisscherm. Je kunt nu ook andere apps open terwijl de video blijft spelen. Probeer ook vooral de volgende opties even uit.
Met een tik op de video komen de bedieningsknoppen in beeld.
Sleep de video naar de gewenste plek op het scherm.
Maak de video groter of kleiner door in of uit te zoomen.
Als die video even echt in de weg staat, sleep je hem zo weer uit beeld. Je blijft het geluid dan horen. Er verschijnt een hendel aan de zijkant van je scherm waarmee je hem weer terug in beeld kunt slepen.
Video sluiten
Tik op de miniatuur van de video. Met het kruisje linksboven sluit je de video helemaal. Met het beeld-in-beeld symbool rechtsboven keer je terug naar de normale weergave.