Om veel en/of grote bestanden over en weer te sturen is WeTransfer een uitkomst. Ook op de iPhone en iPad kun je hiervan gebruikmaken. Dit komt van pas als je bijvoorbeeld heel veel foto's in één keer wilt delen. Hoe werkt WeTransfer? Wij laten het je zien.
Deze workshop verscheen ook in iCreate 86
Grote bestanden versturen met WeTransfer
Met de gratis WeTransfer-app verstuur je gemakkelijk foto's en video's vanaf je iPhone of iPad. Download en installeer WeTransfer alvast, open hem en sta toe dat de app toegang krijgt tot je fotobibliotheek. Daarna kun je aan de slag met deze workshop.
Black Friday: De iPhone 13 Pro nu extra voordelig met unlimited 5G data!
Internet van Ziggo thuis? Ontvang dan tot €5 korting per maand en dubbele data!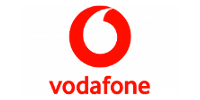 Bekijken
1. Foto's en video's versturen
Tik in de app op de foto's en video's die je wilt verzenden. Tik rechtsboven op 'Next' en voer het e-mailadres van de beoogde ontvanger, de afzender (jouw mailadres) en eventueel een bericht in.
2. Uploaden
Tik ten slotte rechtsboven op 'Transfer'. De bestanden worden geüpload. Afhankelijk van de totale grootte kan dit even duren. Laat de app open, anders wordt je upload gepauzeerd.
Bestanden ontvangen
Krijg je belangrijke bestanden toegestuurd via WeTransfer? Dan download en open je deze ook op de iPhone of iPad om ze snel in te zien. Dit werkt als volgt:
1. Slechts één bestand ontvangen?
Ontvang je in je mail één bestand via WeTransfer? Dan is het heel eenvoudig. Je kunt in de mail gewoon op de knop Downloaden tikken. Het bestand wordt dan in de browser geopend; via de deel-knop ga je verder.
2. Meer bestanden ontvangen?
Om meerdere bestanden te downloaden, heb je de (eveneens gratis) app WinZip nodig, die te vinden is in de App Store. De eerste keer dat je deze app opent, selecteer je de Free Trial.
3. Bestanden downloaden
Als het uploaden klaar is, dan wordt er een mailtje met een link naar de bestanden verstuurd. Als ontvanger tik je in dit mailtje op de knop 'Download'.
4. Alle bestanden gezipt
Op het volgende scherm zie je de verschillende bestanden. We gaan ze allemaal in één zip-bestand downloaden. Veeg naar beneden en tik op 'Download alle bestanden'.
5. Wachten maar
Net als het uploaden, kan het even duren voordat het downloaden klaar is. Is het zip-bestand binnen, dan zie je een scherm zoals hierboven. Tik op 'Open met WinZip'.
6. Uitpakken
WinZip laat je de inhoud zien van het zip-bestand. Tik op de verschillende bestanden om ze een voor een in de app te bekijken. Maar we willen ze natuurlijk ook los opslaan.
7. Opslaan
Tik op het deel-icoon als je een bestand geopend hebt. Vervolgens kies je de optie 'Save Image', 'Save Video', of 'Add to iCloud Drive', afhankelijk van het type bestand.