Het is koud, héél koud. De Siberische temperaturen zijn momenteel het gesprek van de dag. Ongetwijfeld heb je het daar ook via WhatsApp, Facebook Messenger – of waar dan ook – over met je vrienden. Maar hoe kun je eigenlijk het graden teken typen op je iPhone, iPad of Mac?
Graden teken Mac
Natuurlijk kun je ook schrijven dat het min 8 graden Celsius is, maar persoonlijk vinden we dat mooier staan met een gradenteken: -8°C. Het is nog korter ook. Maar hoe kun je het graden teken typen op je Mac?
De iPhone 13 nu tot €393 voordeel!
• Heb je al internet van Ziggo thuis? Profiteer dan van extra voordeel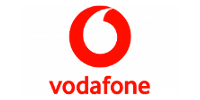 Bekijken
Op de Mac is er een toetsencombinatie voor het gradensymbool: druk op Option+Shift+8 en het gradenteken verschijnt.
Werkt de toetsencombinatie niet? Dan kun je het op de onderstaande manier proberen, maar dat kost je wel een graadje extra arbeid:
Haal het 'Speciale tekens'-venster tevoorschijn met Ctrl+Cmd+Spatie. Mocht je nu alleen emoji's zien, klik dan op het icoontje rechtsboven voor de Tekenweergave.
Klik aan de linkerkant op 'Interpunctie'. Hier vind je allerlei kleine graden-achtige nulletjes, maar de eerste, Degree Sign, moet je hebben. Met een dubbelklik staat het graden Celcius teken in het document waarin je werkt.
Foutief graden teken
Veel websites vermelden dat het graden teken opduikt na de iets vluggere sneltoets Option + 0. Hier komt het º-teken uit voort. Maar let op: dit is niet het gradenteken, maar de Masculine Ordinal Indicator, een symbool dat een compleet andere betekenis heeft. 'Who cares', horen we je denken. Niemand die het verschil ziet. Toch kan het verschil groot zijn, afhankelijk van het lettertype. Bij het lettertype Calibri is de º bijvoorbeeld onderstreept – en dat ziet er vreemd uit.
Graden teken iPhone
Een graden teken typen op je iPhone gaat veel sneller:
Activeer het toetsenbord en tik linksonder op '123' om naar de cijfers te gaan.
Leg je vinger op de 0-toets.
Tik op het gradensymbool (°).
Wist je trouwens dat je iPhone eigenlijk helemaal niet gemaakt is voor deze lage temperaturen? Je lees er meer over in het artikel iPhone valt uit door kou: dit doe je ertegen!