Als je iPhone gestolen wordt, wil je hem natuurlijk weer terug kunnen vinden met Zoek mijn. Maar dieven kunnen dat gemakkelijk voorkomen – tenzij je deze instelling verandert!
iPhone gestolen, vliegtuigstand aan
Je iPhone is eigenlijk bijzonder goed beschermd tegen dieven: hebben ze je toegangscode niet, dan komen ze ook niet bij je data. Maar tegelijkertijd is het toestel niet waardeloos. Zo kan het toestel gereset worden, of opengemaakt worden om de onderdelen door te verkopen.
De iPhone 13 nu tot €393 voordeel!
• Heb je al internet van Ziggo thuis? Profiteer dan van extra voordeel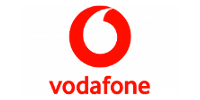 Bekijken
Je wilt er dan ook het liefst zo snel mogelijk bij zijn als het misgaat, en wel via de Zoek mijn-app. Hierin vind je niet alleen de locatie van de iPhone, maar je kunt hem er ook helemaal mee vergrendelen en als gestolen markeren. Maar daarvoor moet de iPhone wel bereikbaar zijn – en als de dief de vliegtuigmodus inschakelt, is hij dit niet meer.
Zo bescherm je een gestolen iPhone
Gelukkig is hier iets tegen te doen. Door het bedieningspaneel te blokkeren als je iPhone vergendeld is, voorkom je dat een dief toegang heeft tot de vliegtuigmodus-knop. Zo werkt dat:
Open Instellingen.
Navigeer naar 'Face ID en toegangscode' of 'Touch ID of toegangscode' en vul je toegangscode in.
Scrol in dit menu naar beneden tot je bij 'Toegang bij vergrendeling' bent, en zet hier de schakelaar achter 'Bedieningspaneel' uit.
Het bedieningspaneel is nu alleen nog maar toegankelijk op het toegangsscherm als je gezicht of vingerafdruk herkend is. Zo kan een dief er dus nooit bij! Je iPhone is wel nog steeds uit te schakelen door de dief – dit kun je helaas niet voorkomen. Gelukkig blijft je iPhone wel nog urenlang vindbaar op Zoek mijn als hij uit is: die veiligheidsfunctie heeft Apple in 2021 al ingebouwd in de iPhone 11 en nieuwer.
Wekelijks Apple tips in je mail
Iedere week dit soort tips in je mailbox? Meld je dan nu aan voor onze gratis nieuwsbrief!
Je aanmelding is helaas niet gelukt. Probeer het later nog eens.