Het aftellen is begonnen: vanavond gaat Apple's It's Show Time-event van start. We verwachten dat Apple een aantal nieuwe diensten presenteert, waaronder een Netflix-concurrent. Misschien verrast Apple ons ook nog met nieuwe hardware. Als Apple-liefhebber wil je het natuurlijk op de voet volgen. En dat kan, want Apple zorgt voor een livestream.
Hoe laat is de keynote?
De keynote begint vanavond om 18.00 uur. Via de Apple Special Event-pagina kun je hem in je agenda zetten. Je ziet dan dat de keynote mogelijk zo'n twee uur duurt. De locatie is het Steve Jobs Theater in Apple Park, maar iedereen wereldwijd kan de keynote volgen.
De iPhone 14 nu tot €7,50 korting per maand!
Maximaal voordeel als je thuis internet van Ziggo hebt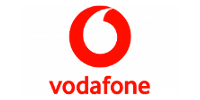 Bekijk actie
Apple Event maart 2019 livestream
1. Via iPhone, iPad of iPod touch
Het is niet nodig om een app te installeren. Je kunt de livestream straks gewoon in Safari volgen via de volgende link:
Apple Event maart 2019 livestream
Je hebt minimaal iOS 10 nodig.
2. Via Mac of pc
Ook op je Mac of pc kijk je via de browser Safari:
Apple Event maart 2019 livestream
Heb je een Mac, dan heb je minimaal macOS Sierra 10.12 nodig. Een pc? Zorg ervoor dat je Microsoft Edge hebt en Windows 10. Op sommige andere platforms is de keynote te volgen via de browsers Chrome of Firefox.
3. Via Apple TV
Meer een televisie-kijker? En in het bezit van een Apple TV? Op de tweede en derde generatie Apple TV wordt het kanaal voor de livestream binnenkort toegevoegd.
Indien je in het bezit bent van een nieuwe Apple TV (4e generatie of nieuwer), download dan tijdig de app 'Apple Special Event' in de Apple TV App Store.
Met de eerste Apple TV kun je de keynote helaas niet volgen.
Wekelijks Apple nieuws in je mail
Als eerste op de hoogte van het laatste nieuws, tips & aanbiedingen!
Je aanmelding is helaas niet gelukt. Probeer het later nog eens.