De foto-app Panols is gratis te downloaden: niet via de reguliere App Store – daar kost de app nog gewoon 2 euro. Apple promoot de app in hun Apple Store-app. Wij leggen je uit hoe je Panols daar gratis kunt downloaden. Je hebt nog tot 15 mei de tijd om deze app gratis te downloaden.
Panols gratis downloaden
Download eerst de app Apple Store en open deze.
Scrol in het tabblad 'Ontdekken' naar beneden tot je de uitgelichte app ziet.
Tik op 'Download nu gratis'. In het volgende scherm tik je hier opnieuw op.
Tik op 'Verder' om naar de App Store te gaan.
Wissel je code in via de knop rechtsboven.
Panols: voor je panoramafoto's
Je iPhone is een fantastisch toestel om foto's mee te maken; Instagram is een fantastisch medium om foto's te delen met de rest van de mensheid. Maar als het gaat om panoramafoto's, dan is het toch niet echt een match made in heaven. Instagram is een knipoog naar retro Polaroids en vierkante plaatjes komen daarom het best tot hun recht, een langgerekte foto past niet mooi in dit stramien.
De iPhone 13 nu tot €393 voordeel!
• Heb je al internet van Ziggo thuis? Profiteer dan van extra voordeel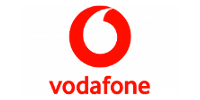 Bekijken
Panols heeft een praktische oplossing voor dit probleem: deze app snijdt je foto in drie gelijke delen. Die passen uitstekend op het raster van Instagram, dat drie fotootjes breed is. Upload dus drie fotootjes (Panols zet ze voor het gemak al in de juiste volgorde voor je klaar) en mensen die je profiel bezoeken zien die als één geheel.
Klein nadeeltje waar Panols zelf ook niks aan kan doen, omdat het simpelweg op de beperkingen van Instagram stuit: versnippering. In de tijdlijn vormen de drie foto's geen naadloze collage, omdat foto's daar niet naast, maar onder elkaar worden geplaatst. En zet je na je drieluik weer een enkele vierkantige foto online, dan staat de glorieuze skyline van The Big Apple plots over twee rijen verdeeld. Maar toch: je panorama's komen op je profiel wel heel mooi uit, en als (hobby)fotograaf of marketeer wil je toch dat mensen een kijkje nemen op dat profiel.
Dit artikel is gedeeltelijk afkomstig uit iCreate 86.