We hebben al vaak genoeg geschreven dat de iPad tegenwoordig een uitstekende vervanging voor een laptop kan zijn. Qua hardwarekracht sowieso, maar ook qua bediening doet de iPad nauwelijks onder voor een Mac. Vooral de ondersteuning van muizen en trackpads sinds iPadOS 13.4 (inclusief een muisaanwijzer in het systeem) heeft het werken op de tablet naar een hoger plan getild. Voor de iPad Pro heeft Apple met het Magic Keyboard een uitstekend (maar bijzonder duur) toetsenbord uitgebracht. Maar wat doe je als je geen 'professionele' iPad hebt? Gelukkig zijn er fabrikanten zoals Logitech die willen dat je ook op de goedkopere iPads een echte laptop-ervaring krijgt. Het Logitech Combo Touch-toetsenbord is beschikbaar voor de derde generatie iPad Air, de zevende generatie iPad en de 10,5-inch iPad Pro. Wij gingen aan de slag met de versie voor de iPad Air.
Twee delen
In tegenstelling tot Apple's Magic Keyboard en Smart Keyboard Folio bestaat het toetsenbord van Logitech uit twee delen. Het eerste deel is een (volgens ons iets te lompe) hoes voor de iPad met een uitklapbare standaard. Het tweede deel is het toetsenbord dat je met behulp van Apple's Smart Connector aan de iPad vastklikt. Het klinkt in eerste instantie misschien wat onwennig, maar wij waarderen de flexibiliteit die het je geeft. Je gebruikt de iPad net zo gemakkelijk zonder toetsenbord, zonder dat je die uit het keyboard-hoesje moet halen. In die zin lijkt het gebruik van de Combo Touch meer op het Magic Keyboard dan op het Smart Keyboard Folio. Terwijl het hoesje van een zacht plastic materiaal is vervaardigd, lijkt het toetsenbord meer op een textielen materiaal. De toetsen zijn daarentegen dan wel weer van plastic. Maar goed ook, want dat vinden we iets fijner typen dan de stoffen toetsen op de Smart Keyboard Folio.
De iPhone 13 nu tot €277 korting en 3 maanden gratis Apple TV+!
Maximaal voordeel als je thuis internet van Ziggo hebt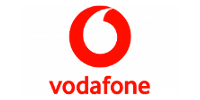 Bekijken
Slepen en typen maar
Het koppelen gaat dankzij ondersteuning van de Smart Connector van Apple bijzonder gemakkelijk. Een keer vastklikken en alle functies van het toetsenbord zijn direct beschikbaar. Ook het trackpad uiteraard. Daarover gesproken: dat is wel iets kleiner dan we van MacBooks gewend zijn, maar zeker groot genoeg om er probleemloos veeggebaren op uit te voeren of onderdelen op het scherm te verslepen. Dat het design en de werkwijze van de cursor in iPadOS bijzonder geslaagd is, maakt voor ons het plaatje compleet.
Ook met het typen op de Combo Touch is niets mis. Alle toetsen hebben een fijne aanslag en gebruiken een betrouwbaar schaarmechanisme. Qua grootte is het toetsenbord vergelijkbaar met het draadloze Apple-toetsenbord voor de Mac. Een fijne aanvulling ten opzichte van Apple's iPad Magic Keyboard vinden we overigens de rij met functietoetsen. De extra functies die je boven op het toetsenbord vindt, zorgen voor net wat meer bedieningsgemak. Op die manier ga je met een druk op de knop terug naar het beginscherm, regel je de helderheid van het scherm of de weergave van muziek. Voor al deze functies zijn er ook sneltoetsen, maar een toegewijde knop is toch fijner. Vooral omdat die extra rij toetsen niet eens zo veel extra ruimte inneemt.
Hoesje met standaard
Eerder zeiden we dat het hoesje van de Combo Touch als standaard gebruikt kan worden. In feite zijn er hiermee vier gebruikstanden waarin je de iPad voortaan kunt gebruiken. In de typmodus staat de iPad zo'n zestig graden gekanteld. Het toetsenbord ligt ervoor zodat je gemakkelijk kunt typen. Haal je het toetsenbord eraf, dan krijg je de weergave-modus. De hoek waarmee je de iPad bekijkt is optimaal om bijvoorbeeld een film te kijken. Wanneer je op de iPad wilt tekenen met de Pencil (de Combo Touch heeft overigens nog een houdertje hiervoor), dan gebruik je de teken­modus. Hierbij ligt de iPad met een hoek van twintig graden op tafel – optimaal om te schetsen. Ten slotte is er de leesmodus waarbij de standaard gewoon helemaal inklapt en de iPad gebruikt zoals altijd: als een soort tijdschrift in je hand.
Ons oordeel
De Logitech Combo Touch is een uitstekend toetsenbord voor de zevende generatie van de gewone iPad en de derde generatie iPad Air. Het typt heel fijn, de rij met functietoetsen is handig en het trackpad werkt goed. Aanrader.