Carrot Weather is een bijzondere weer-app. Hij heeft een robotachtige persoonlijkheid, die soms een tikkeltje kwaadaardig is. Een robot die vrolijk 'LOL' roept als het met bakken uit de hemel valt en die je gênante 'tan lines' toewenst wanneer de zon zich een keer laat zien.Toch kun je de Engelstalige app niet afdoen als een gimmick. Het is een volwaardige weer-app, met een prachtig gestroomlijnd ontwerp.
Direct na het openen van de app zie je de belangrijkste informatie, zoals de temperatuur, de windsterkte en de kans op neerslag. De achtergrond toont een illustratie, gebaseerd op het weer van jouw locatie. Op het moment van schrijven is dat een verdwaald schaap dat op een drijvend platform is gestrand. Inderdaad: het regent hier.
De iPhone 13 nu tot €393 voordeel!
• Heb je al internet van Ziggo thuis? Profiteer dan van extra voordeel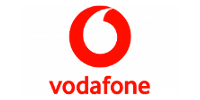 Bekijken
Onder de illustratie zie je in één oogopslag het verloop van het weer gedurende de dag. Door de grafiek naar links te vegen, zie je ook een prognose per uur voor de komende zeven dagen. Tik je op zo'n prognose, dan ontpoppen zich extra voorspellingen, zoals de gevoels- temperatuur, hoeveelheid neerslag, windsterkte en -richting, uv-index en luchtvochtigheid. En niet onbelangrijk: die voorspellingen blijken behoorlijk accuraat te zijn. Naast deze informatie laat Carrot altijd ruimte over voor een humoristische of sadistische opmerking. Als je die zat bent, kun je zijn persoonlijkheid via het pijltje rechtsboven aanpassen. Kies dan bijvoorbeeld voor 'Professional' of 'Friendly', zodat de robot je ook een keer een straaltje zonneschijn gunt.
Uitdagingen in Carrot Weather
Ook vermaakt Carrot je met 32 uitdagingen. Sommige daarvan zijn in Nederland kinderspel (ervaar je eerste regenbui), terwijl je voor anderen beter kunt uitwijken naar een ander land (bevind je in een gebied met een actieve tornado). Ook is er een leuke 'Time Travel'-functie, waarmee je tot 1948 terugziet hoe het op een willekeurige dag gesteld was met het weer. Eigenlijk kunnen we maar één nadeel noemen van Carrot Weather en dat is dat de app niet gratis is. Maar voor vijf euro krijg je wel de enige weer-app die je laat lachen als het regent.
Download Carrot Weather voor € 4,99 in de App Store
Deze review komt uit iCreate 97: