Dankzij diensten als Spotify en Netflix is een harde schijf vol films en muziek niet meer nodig; je speelt het gewoon af via internet. In iCreate 60 bespreken we uitgebreid hoe je films, series en muziek kunt streamen. Met onderstaande 4 apps kun je ook op je iPhone of iPad genieten van je favoriete muziek, films of tv-series.
Muziek streamen: Spotify
Zonder twijfel de meest populaire muziekstreamingdienst in Nederland. Met Spotify heb je toegang tot een gigantische muziekbibliotheek, en ook nieuwe muziek is direct beschikbaar. Als je muziek offline wilt opslaan op je iPhone of iPad, heb je het reclamevrije Spotify Premium nodig (€9,99 p/maand). Uitproberen kan altijd, want de eerste maand Premium is gratis.
De iPhone 13 nu tot €393 voordeel!
• Heb je al internet van Ziggo thuis? Profiteer dan van extra voordeel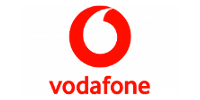 Bekijken
Gratis (Spotify Premium: €9,99 p/maand) | iPhone en iPad | 29,8 MB
---
Muziek streamen: SoundCloud
Anders dan bij Spotify kan op SoundCloud iedere 'muzikant' zijn muziek delen. Het platform is oorspronkelijk bedoeld voor muzikanten om gemakkelijk opnames aan elkaar te laten horen, maar is uitgegroeid tot 'het YouTube voor muziek', met goede muziek maar ook minder goede … Behalve covers vind je er ook een heleboel bootlegs (live-opnames), en dat allemaal gratis.
Gratis | iPhone en iPad | 41,9 MB
---
Video streamen: Netflix
De dienst is pas een jaar geleden in Nederland gelanceerd, maar is meteen al de bekendste video-on-demand-dienst. Met Netflix kijk je voor een vast bedrag per maand naar zo veel tv-series en films als je maar wilt. Nu zul je dat waarschijnlijk thuis voor de tv doen, maar als je echt niet kunt wachten op die nieuwste aflevering, biedt de app voor iPhone en iPad uitkomst. Ook Netflix kun je de eerste maand gratis en vrijblijvend uitproberen.
Abonnement: € 8,99 p/maand | iPhone en iPad | 23,8 MB
---
Video streamen: Videoland Unlimited
De klassieke videotheek gaat digitaal. Ook met Videoland Unlimited kun je tv-series en films streamen voor een vast bedrag per maand. Als Nederlandse dienst biedt Videoland meer Nederlandse, maar minder Amerikaanse content dan Netflix. Het is meer bedoeld voor de hele familie dan voor de Hollywood-fan dus. De dienst is pas kort geleden gelanceerd en kent nog wat beperkingen, maar daar komt hopelijk snel verandering in.
Abonnement: € 10 p/maand | iPad | 14,2 MB
In iCreate 60 bespreken we nog veel meer streamingdiensten en gaan we uitgebreid in op streaming op je Mac, Apple TV of iOS-apparaat.