We weten nu al dat het dé iPhone van het jaar wordt: de iPhone 14. De nieuwe generatie iPhone belooft behoorlijk anders te worden. Een fris design, een vernieuwde camera … de geruchten wisselen elkaar in hoog tempo af, en misschien ben je nu al enthousiast en wil je hem gaan kopen. Maar wanneer komt de iPhone 14 uit?
Wanneer komt de iPhone 14 uit?
Als je Apple een beetje in de gaten houdt, dan weet je dat ze daar behoorlijk voorspelbaar zijn. Zéker als het gaat om de nieuwe iPhone, kun je de klok er bijna op gelijk zetten. Ieder jaar komt er een nieuwe iPhone uit, en traditioneel gebeurt dat in september.
Vodafone Runners: De iPhone 13 nu met 3 maanden gratis Apple TV+!
Maximaal voordeel als je thuis internet van Ziggo hebt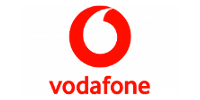 Bekijk actie
De laatste jaren was het een beetje onrustig bij Apple. Zo verscheen de iPhone 12-serie gedeeltelijk in oktober en november. Maar ja, het was 2020, en door de pandemie liep zo'n beetje alles toen in de soep. In 2021 verscheen de iPhone 13 weer keurig op tijd, op 24 september om precies te zijn. En we verwachten dat de iPhone 14 in september 2022 verschijnt.
iPhone 14 release date
En wellicht kunnen we het nog een stukje preciezer voorspellen. Apple presenteert de nieuwe iPhone doorgaans tijdens een Apple-event in de tweede week van september, op dinsdag of woensdag. De vrijdag erna gaat hij in de voorverkoop en exact een week later is hij officieel beschikbaar.
We houden nog een slag om de arm, maar dan zou het er als volgt uitzien:
iPhone 14 presentatie: dinsdag 6 of woensdag 7 september 2022.
iPhone 14 voorverkoop: vrijdag 9 september 2022.
iPhone 14 release date: vrijdag 16 september 2022.
Nederland hoort tegenwoordig tot de groep van landen waar nieuwe iPhone-modellen vanaf dag één beschikbaar zijn.
Wat is er nieuw?
De iPhone 14 belooft een behoorlijke upgrade te worden ten opzichte van de iPhone 13 – en dan hebben we het met name over de luxere Pro-modellen. De notch (inkeping in het scherm) verdwijnt, zodat de voorkant echt één en al scherm is. En de 12-megapixel camera maakt plaats voor een 48-megapixel camera. Meer over alle vernieuwingen lees je in ons iPhone 14-dossier:
Meer weten over iPhone 14?