Apple heeft begin deze maand tvOS 13 aangekondigd voor de Apple TV. Lang niet alle nieuwigheden haalden het podium, maar het volgende had best wat meer in de spotlights mogen staan: de Apple TV krijgt picture-in-picture!
tvOS 13 picture-in-picture
Een Twitteraar ontdekte aan de hand van de bèta-versie dat tvOS 13 picture-in-picture (beeld in beeld) ondersteunt. Hiermee verhuis je een video waar je naar kijkt naar een hoek van het beeldscherm. Op de achtergrond is beeldvullend een andere app te zien, of het thuisscherm van de Apple TV.
Haal de nieuwe iPhone 13 Pro als eerste in huis!
Internet van Ziggo thuis? Ontvang dan tot €5 korting per maand en dubbele data!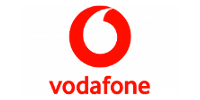 Bekijken
— Nikolaj Hansen-Turton (@nikolajht) June 17, 2019
De functie is nu nog beperkt tot Apple's eigen app TV, maar hopelijk maakt Apple het ook ook toegankelijk voor andere ontwikkelaars. Dan kun je naar een iTunes-film kijken en tegelijkertijd via de minispeler een livestream via YouTube volgen. Of het weerbericht checken terwijl je aan het Netflixen bent.
Nieuw in tvOS13
Picture-in-picture is bepaald geen nieuwe techniek – het bestond al op televisies uit de vorige eeuw. Ook voor Apple is het niet nieuw. Zo kun je al jaren picture-in-picture naar YouTube kijken op de Mac en de iPad. Het heeft dus bijzonder lang geduurd voordat deze basale functie zijn weg heeft weten te vinden naar de Apple TV.
Apple kondigde tvOS 13 aan tijdens de WWDC-keynote op maandag 3 juni. In september volgt de officiële release. Andere nieuwe functies van tvOS zijn de ondersteuning van gamecontrollers, een iOS-achtig bedieningspaneel en de mogelijkheid om te wisselen tussen verschillende gebruikers-accounts.
Bron: 9to5Mac