Steeds meer apparaten in huis worden slim: dat betekent dat ze verbonden zijn met het internet. Al die 'smart home' producten maken jouw leven er weer net wat gemakkelijker op. Apparatuur die zelf batterijen bestelt als die bijna op zijn; een koelkast die je waarschuwt dat je een salade moet opeten voordat hij over de datum is. En apparaten die al slim waren, worden anno 2019 nóg slimmer. Wat voor vernieuwingen zijn er anno 2019? We hebben enkele leuke ontwikkelingen voor je op een rij gezet.
Nieuw in iOS 13: camera's in Woning
Woning is Apple's eigen app om de slimme apparaten in huis mee te bedienen. Dit najaar komt er een nieuwe versie van het besturingssysteem uit, iOS 13, en dan krijgt ook Woning weer enkele vernieuwingen en verbeteringen. Heel veel mensen gebruiken Woning bijvoorbeeld om een slimme beveiligingscamera mee te bedienen, en die mogelijkheid wordt nu verder verbeterd. Je opnames worden voortaan versleuteld en wel opgeslagen op een iCloud-server. Je kunt de opnames vervolgens nog tot tien dagen terugkijken.
De iPhone 14 nu tot €348 korting!
• Maximaal voordeel als je thuis Ziggo hebt
• 6 maanden Apple Music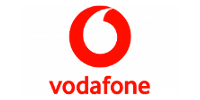 Bekijk actie
Zelf in actie komen
Steeds vaker zullen slimme apparaten gedragspatronen gaan herkennen en aan de hand daarvan zelf actie ondernemen. Een slimme thermostaat bijvoorbeeld, weet al snel op welke dagen je thuis bent en hoe vroeg jij 's morgens opstaat. Met die gegevens zal de thermostaat ervoor zorgen dat het al lekker warm is beneden als jij je broodje eet. Een ander mooi voorbeeld is de slimme deurbel. Die kan aan de hand van speciale technologie gezichten herkennen en jou meteen vertellen wie er aan d voordeur staat.
Google Nest Hub
Als er iets is dat in 2019 juist schittert door afwezigheid, dan is het Apple's eigen HomePod. Ook dit jaar verwachten we hem nog niet op Nederlandse bodem. Heel veel iPhone-gebruikers hebben als alternatief een Google Home of Google Home mini in huis. Dit voorjaar is de Google Nest Hub verschenen (in het buitenland bekend als Google Home Hub). Dat is een soort Google Home-speaker, maar dan met een scherm. Je kunt allerlei slimme apparaten bedienen met je stem of via het scherm. Bijvoorbeeld rookmelder, slimme camera's en thermostaat. De Nest-thermostaat is overgenomen door Google, vandaar ook de naam.
Slimme apparatuur wordt steeds gewoner
Steeds meer mensen hebben slimme apparaten in huis. Enkele jaren terug vonden we Smart Home-apparaten allemaal nog wat eng, inmiddels heeft drie op de tien Nederlanders een slim apparaat in huis. Loop je bij grote elektronica-zaken naar binnen, dan zie je dat ook het aanbod steeds groter wordt. Zelfs Ikea heeft tegenwoordig slimme apparaten in huis – dan kun je wel zeggen dat het is ingeburgerd. Zo hebben ze slimme verlichting en stekkerdozen en liggen er later deze zomer slimme speakers in de winkel.
Oudere apparatuur slimmer maken
Hoewel slimme apparatuur dus steeds gewoner wordt, is het nogal een investering om je hele huishouden te voorzien van dit soort producten. Er komen steeds meer gadgets op de markt die oudere apparatuur slimmer zullen maken, zodat oud en nieuw prima samen kunnen. Dat maakt de overgang iets geleidelijker. De deurbel is wel het mooiste voorbeeld van de ontwikkelen op smart gebied. Nu herkent hij al gezichten en desnoods zet hij ongenode gasten in het felle licht. Heb jij nog geen smart thermostaat en wil je wel zuiniger doen met energie? Dan is het goed eens naar energie vergelijken te surfen. Daar vind je de prijzen van de energie aanbieders in ons land overzichtelijk gerangschikt en kun je op basis van de vergelijkingen besluiten over te stappen. Wil je dit? Da word je compleet ontzorgd en hoef je zelf amper iets te doen.