Hij zit er nu toch echt aan te komen, de release van Apple's HomePod. Aanwijzingen genoeg: Apple heeft goedkeuring van de FCC om de slimme speaker op de markt te brengen en via de nieuwe iOS-bèta is ook van alles gelekt – het zou eens niet. Nu weer liggen er screenshots van de HomePod-instellingen op straat.
Instellingen HomePod
BLACK FRIDAY: De iPhone 14 nu tot €348 korting!
• Maximaal voordeel als je thuis Ziggo hebt
• 6 maanden Apple Music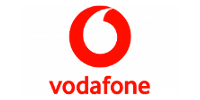 Bekijk actie
De Franse site iGeneration toont een aantal screenshots van de HomePod-instellingen, waarschijnlijk gemaakt door Franse Apple-medewerkers. Uit de screenshots wordt al het een en ander duidelijk over HomePod. Het eerste wat opvalt, is dat HomePod niet net zoals de Apple Watch een toegewijde app heeft. Je stelt de speaker in via de app Woning, vergelijkbaar dus met andere HomeKit-accessoires.
Aan wat voor instellingen moet je dan denken? Je kunt bijvoorbeeld aangeven of HomePod wel of niet moet reageren op 'Hé Siri'. Ook kun je de golfvorm boven op de speaker waarin Siri zich manifesteert aan- of uitzetten, evenals de geluidseffecten. Je vindt hier ook audio-instellingen. Ook zijn er allerlei toegankelijkheids-opties beschikbaar.
HomePod al zichtbaar in Woning
Heb je nog geen enkel slim apparaat in huis en is je app Woning dus nog akelig leeg? Dan loont het de moeite om de app Woning te openen, want ook daarin tref je al enige tijd een afbeelding aan die duidelijk maakt dat HomePod klaar is voor release. Op de startpagina zie je een pictogram van HomePod, met daarbij de melding dat deze speaker net zoals de Apple TV het centrum van je slimme woning kan worden … Maar nu nog even niet, want het is nog onduidelijk of HomePod naar Nederland komt.
HomePod
Apple's slimme speaker HomePod werd vorig jaar aangekondigd tijdens de WWDC en had in december verkrijgbaar moeten zijn. Het bijzondere aan HomePod is dat jij naar deze speaker luistert maar dat dat ook omgekeerd het geval is: Apple's virtuele assistent Siri zit ingebakken in HomePod en beantwoordt al je vragen. HomePod verschijnt om te beginnen in een aantal Engelstalige landen.
Lees ook ons dossier over HomePod.