Je Safari crasht onmiddellijk nadat je op de adresbalk hebt getikt en je een zoekterm intypt? Je bent niet alleen! Het probleem doet zich zowel voor op iOS 8 als iOS 9 en heeft zijn oorzaak in de functie 'Safari-suggesties'. Deze stuurt alle zoekopdrachten naar Apple en toont resultaten voor bepaalde onderwerpen, waaronder Wikipedia-artikelen, iTunes- en App Store-content of plaatsen in de omgeving (via Kaarten).
Safari op de Mac heeft hetzelfde probleem. Hier crasht de browser echter niet meteen, maar reageert hij niet meer als je iets in de adresbalk wilt typen. Het is dus niet mogelijk om via de adresbalk pagina's te openen of naar iets te zoeken.
Oplossing voor crashende Safari
De Safari-crash komt door een fout bij de suggestie-dienst van Apple. Deze is echter gemakkelijk uit te schakelen. In iOS ga je naar 'Instellingen>Safari' en schakel je de 'Safari-suggesties' uit.
De iPhone 14 nu tot €7,50 korting per maand!
Maximaal voordeel als je thuis internet van Ziggo hebt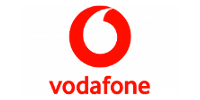 Bekijk actie
In Safari op de Mac open je de voorkeuren van de browser, ga je naar het paneel 'Zoeken' en haal je het vinkje bij 'Inclusief Safari-suggesties' weg. Als alternatief kun je zowel in iOS als op de Mac de privé-modus van Safari gebruiken.
Tweede bug in één week
Eerder deze week werd Apple's browser al getroffen door een andere bug. Hierbij kon het bezoeken van een website leiden tot een vastgelopen en crashende Safari. Deze site (die we hier expres niet benoemen) wordt nog steeds veelvuldig op sociale netwerken gedeeld, vaak in combinatie met een verkorte url zodat je niet doorhebt waar de link naartoe gaat.