Apple komt in zowel 2022 als 2023 met een nieuwe iPhone SE: eerst een klein 4,7-inch model, en later een groter 6,1-inch model.
iPhone SE 2022
De eerste nieuwe iPhone SE, die in 2022 uitkomt, krijgt volgens de doorgaans betrouwbare Apple-analist Ming-Chi Kuo hetzelfde formaat als het huidige model. Dit betekent dus een 4,7-inch scherm, met grote schermranden aan de boven- en onderzijde, en een traditionele thuisknop.
De iPhone 14 nu tot €7,50 korting per maand!
Maximaal voordeel als je thuis internet van Ziggo hebt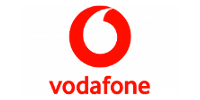 Bekijk actie
De belangrijkste upgrades zijn dus intern, met een nieuwe A15 Bionic-chip en 5G-ondersteuning. De huidige SE heeft nog een A13 Bionic-chip.
Door de nieuwe chip kun je ook nieuwe camerafuncties zoals filmmodus, die we al kennen van de iPhone 13, verwachten. Waarschijnlijk blijft de werkelijke camera echter hetzelfde.
Groter model
De iPhone SE die in 2023 op de markt moet komen krijgt een totaal ander design met een groter 6,1-inch LCD-scherm. Dit is gelijk aan de iPhone XR en iPhone 11.
Er gaan geruchten dat de camera aan de voorzijde zich in dit model niet in een inkeping zal bevinden, maar in een klein gaatje in het scherm. Dit is waarschijnlijk om het design te laten lijken op de aankomende iPhone 14.
Over de specificaties van het grotere model is nog niet veel bekend. De kans is echter groot dat hij de A16-chip krijgt die we verwachten voor de iPhone 14. Ook denkt Kuo dat dit model een extra gigabyte werkgeheugen krijgt, waardoor hij op 4GB uitkomt.
iPhone SE release
De iPhone SE 2022 komt waarschijnlijk al in februari of maart op de markt, en krijgt naar verwachting dezelfde prijs als het huidige model: € 489.
Het grotere model wordt rond dezelfde tijd in het jaar daarna verwacht, maar of de prijs gelijk zal zijn aan z'n voorganger is nog onbekend. Het zou ook kunnen dat dit een duurder SE-model wordt, wat naast de kleinere SE zal bestaan.
Lees meer in ons iPhone SE 2022-dossier
Wekelijks Apple nieuws in je mail
Als eerste op de hoogte van het laatste nieuws, tips & aanbiedingen!
Je aanmelding is helaas niet gelukt. Probeer het later nog eens.
Bron: MacRumors