Apple heeft zojuist macOS Mojave 10.14 uitgebracht. Het is een van de grootste updates van het besturingssysteem van de laatste jaren, met bijzonder veel nieuwe functies. Dit moet je weten van de macOS Mojave release!
macOS Mojave release: dit is er nieuw
macOS Mojave heeft een aantal opvallende nieuwe functies. De donkere modus is fijn als je in het donker achter je Mac zit en maakt bovendien dat je je beter kunt focussen. Op het bureaublad vind je voortaan Stapels waarin je documenten op een logische manier geordend zijn. Er zijn nieuwe ingebouwde apps en je kunt bestanden bewerken zonder ze te openen.
Haal de nieuwe iPhone 13 als eerste in huis!
Internet van Ziggo thuis? Ontvang dan tot €5 korting per maand en dubbele data!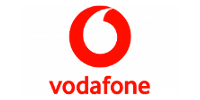 Bekijken
Lees meer over alle nieuwigheden in ons dossier macOS Mojave.
Ondersteuning macOS Mojave
Er zijn dit jaar behoorlijk wat Macs die je niet meer kunt updaten naar Mojave, en die dus macOS High Sierra blijven behouden. De volgende Macs zijn wél geschikt voor macOS Mojave:
MacBook (begin 2015 of nieuwer)
MacBook Air (midden 2012 of nieuwer)
MacBook Pro (midden 2012 of nieuwer)
Mac mini (eind 2012 of nieuwer)
iMac (eind 2012 of nieuwer)
iMac Pro (2017)
Mac Pro (eind 2013, plus modellen uit midden 2010 en midden 2012 met een grafische kaart die Metal ondersteunt)
Weet je niet wat voor Mac je hebt? Of in welk jaar je hem hebt gekocht? Je zoekt het zo op:
Klik op het appeltje linksboven en kies 'Over deze Mac'.
Op het eerste tabblad 'Overzicht' zie je welke Mac je hebt.
macOS Mojave downloaden
De gratis update is te vinden op het tabblad 'Uitgelicht' van de Mac App Store. Je komt er ook door in de menubalk linksboven op het appeltje te klikken en daarna te kiezen voor 'App Store … update'. Heb je automatische downloads ingeschakeld (via Systeemvoorkeuren>App Store)? Dan begint het downloaden vanzelf, en krijg je als de downloaden voltooid is bericht dat je Mojave kunt installeren. Volgens Apple heb je aan 20 GB opslagruimte voldoende. Via 'appeltje>Over deze Mac' zie je hoe het staat met jouw opslag, via 'Beheer' kun je nog snel even opruimen.
Het updaten kan even duren omdat het druk is op de servers van Apple. Voor een goede voorbereiding op de update verwijzen we je naar macOS Mojave verschijnt vanavond: dit moet je weten. Wil je echt alles weten over het besturingssysteem van de Mac? Dan is onze nieuwe special Mac voor beginners misschien iets voor jou.