Hoe zou de toekomst van macOS eruit kunnen zien? Uiteraard gaat Apple deze zomer tijdens de WWDC macOS 10.14 presenteren, maar designer Álvaro Pabesio is al een stapje verder. Een paar dagen terug publiceerde hij zijn concept: 'macOS 11 – het desktop OS vanuit een compleet nieuw perspectief'.
De kans dat de nieuwe macOS daadwerkelijk zo eruit gaat zien, is natuurlijk heel klein. Maar het concept is zo goed gedaan dat het net zo goed door Apple zelf ontworpen had kunnen zijn. Maar kijk vooral zelf naar dit supergave concept.
Black Friday: De Apple iPhone 13 tijdelijk tot €397 korting!
Maximale korting als je ook internet van Ziggo thuis hebt!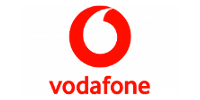 Bekijken
Geen menubalk meer
Een van de opvallendste vernieuwingen in het concept is het ontbreken van de klassieke menubalk. Als je naar de ontwikkelingen van de laatste jaren kijkt, valt op dat steeds minder belangrijke opties in het menu belanden. Veel vaker worden deze direct in de knoppenbalk van programma's geïntegreerd. In principe staan in de menubalk alleen nog algemene systeemfuncties die voor alle programma's hetzelfde zijn (denk bijvoorbeeld aan knippen en plakken) of erg verstopte functie die je in het dagelijkse gebruik niet nodig hebt. Daarom heeft Pabesio de menubalk standaard verborgen.
Nog veel meer nieuwe functies
Andere nieuwtjes die Pabesio heeft verzonnen, zijn een Bedieningspaneel zoals iOS dat heeft, universele apps voor Mac en iOS (al is dat hoogstwaarschijnlijk al een feit), proactieve Siri-functies, een donkere modus en synchronisatie van instellingen tussen ál je apparaten.
Daarnaast zijn veel apps compleet nieuw ontworpen, zoals Finder, Berichten, Systeemvoorkeuren, iTunes (met de nieuwe naam Apple Music) en de Mac App Store.
Wel of geen redesign?
Voor macOS 10.14 zijn er tot nog toe geen geruchten over een groot redesign. Maar misschien zien ook een paar Apple-designers dit concept, en wie weet … misschien krijgen we in 2019 een compleet nieuw ontworpen macOS 11 voorgeschoteld. Wij zien de voorgestelde veranderingen in ieder geval wel zitten. Jullie ook?