Vorige week presenteerde Apple een sterk vernieuwde MacBook Air – en vanaf vandaag ligt het apparaat in de winkels! Als je nog twijfelt of je voor de Air moet gaan, kan het je helpen om een kijkje te nemen naar eerste indrukken. Wij wachten nog op ons review-model, maar verschillende grote internationale media hebben de Air al in handen gekregen.
MacBook Air 2018 reviews
De nog altijd geliefde MacBook Air kreeg een enorme facelift, maar toch zijn het niet bepaald alleen maar lovende kritieken. Dat komt vooral door de prijs: met zijn 1349 euro is de Air fors duurder dan zijn voorganger, en niet zo gek veel goedkoper dan de veel krachtigere MacBook Pro.
De iPhone 13 nu met 3 maanden gratis Apple TV+!
Maximaal voordeel als je thuis internet van Ziggo hebt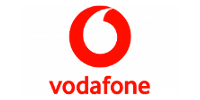 Bekijk actie
In iCreate 104 vind je een review over de MacBook Air 2018, inclusief een uitgebreid koopadvies:
'Het kiezen tussen deze Air en de bestaande MacBooks is niet zo eenvoudig als dat zou moeten zijn', schrijft Dieter Bohn van The Verge. 'Voor nog eens 100 dollar extra zou je een 13-inch MacBook Pro kunnen aanschaffen met een krachtigere processor, helderder scherm en hij weegt slechts 100 gram meer.' In Nederland is het verschil overigens zo'n 150 euro; voor de Air betaal je € 1.349,00, de Pro kost € 1.497,91.
Todd Haselton van CNBC, is enthousiast over de kracht van de MacBook Air, maar het is geen Pro. 'Ik heb ooit de kleinere MacBook gekocht en die bracht ik meteen weer terug vanwege de processor, die traag werd toen ik te veel geopende tabbladen en apps had. De MacBook Air heeft dat probleem niet. Als je aan de slag wilt met professionele videobewerking, dan kun je misschien beter de MacBook Pro overwegen, die meer spieren onder de motorkap heeft.'
Pete Pachal van Mashable laat eenzelfde geluid horen. 'Dit is een laptop die de alledaagse taken van modern computergebruik aan kan, maar gooi er nog een schepje bovenop en je loopt snel tegen zijn beperkingen aan.' Verder is Pachal enthousiast over het 'fantastische ontwerp', het Retina-display en de vingerafdrukscanner. Minder is hij te spreken de helderheid van het scherm. De Pro heeft een helderheid van 500 nits, terwijl de Air tot 300 gaat. 'Begrijp me niet verkeerd: dat is niet slecht volgens de normen van vandaag, maar als je je laptop gebruikt in fel zonlicht of onder studioverlichting, zul je het merken.'
MacBook Air reviews
Joanna Stern van Wall Street Journal ziet de Air als de meest geschikte keuze van alle laptops van Apple. 'De MacBook is slank maar traag, met een slechte levensduur van de batterij. De MacBook Pro's hebben de snelheid, maar ze zijn groter en werken maar 10 uur op een lading – niet 13 zoals de oude Air. De nieuw MacBook Air is net zo gebalanceerd als zijn voorganger, in een moderner ontwerp.'
Toch is Stern bijzonder kritisch. 'Het slechte nieuws? Het is drie jaar te laat. De Air gaat van leider naar volger en de concurrentie loopt voor in functies, ergonomie en de levensduur van de batterij.' Ook hekelt ze de prijs en de beperkte opslagruimte van 128 GB voor het instapmodel van de MacBook Air 2018. 'Niet alleen kost de laptop $ 200 meer dan zijn voorganger, maar het begint met een hoeveelheid opslag die zelfs vier jaar geleden schaars was.'