Is de MacBook Air 2022 release al volgende week, na de WWDC? Als we naar de levertijden kijken van het huidige model, lijkt dit wel zo. Dit moet je weten.
MacBook Air 2022 release
Er gaan de laatste dagen steeds meer geruchten rond over de aankondiging van de MacBook Air 2022 tijdens de Worldwide Developers Conference (WWDC). Op de WWDC kondigt Apple ieder jaar de nieuwste updates aan – dit jaar verwachten we in ieder geval iOS 16, iPadOS 16 en macOS 13 – maar soms ook nieuwe hardware.
De iPhone 13 nu tot €393 voordeel!
• Heb je al internet van Ziggo thuis? Profiteer dan van extra voordeel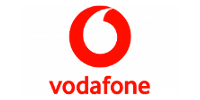 Bekijken
Hoewel bekende Apple-analist Mark Gurman niet zeker is over de komst van de MacBook Air, lijken de levertijden van het huidige model nu te verklappen dat de MacBook Air 2022 er écht aan zit te komen.
Levertijd als verklapper
De levertijden voor de huidige MacBook Air zijn bij de Apple Store (online en fysiek) namelijk flink toegenomen: maar liefst anderhalf maand voor het instapmodel, en zelfs twee maanden als je hem zelf bij de Store wilt ophalen. Dat terwijl andere Mac-modellen, zoals de 13-inch MacBook Pro, slechts een levertijd van een dag hebben.
Het zou niet de eerste keer zijn dat een langere levertijd de komst van een nieuw Apple-product verklapt: dit gebeurde vorig jaar namelijk ook al bij de MacBook Pro en de reguliere iPad.
MacBook Air 2022: wat is er nieuw?
De MacBook Air 2022 heeft volgens geruchten een totaal nieuw kleurrijk design, met witte schermranden en een wit toetsenbord. Dit ontwerp doet denken aan de 24-inch iMac. Ook komt de magnetische MagSafe-oplaadpoort terug, en vind je aan de binnenkant een vernieuwde chip. Of dit een snellere versie van de M1 of een totaal nieuwe M2-chip wordt is nog niet bekend. Je leest meer over het nieuwe model in ons MacBook Air 2022-dossier.
Het Apple-event tijdens de WWDC 2022 vindt plaats op maandag 6 juni om 19:00. Wil je op de hoogte blijven? Op onze website kun je op de avond van de keynote een liveblog volgen. En als je al het nieuws van de WWDC nog op de avond zelf in je mailbox wilt, abonneer je dan op onze nieuwsbrief:
Je aanmelding is helaas niet gelukt. Probeer het later nog eens.
Beeld: Darvik Patel