Volgende week donderdag 27 oktober is er een keynote van Apple waarin hoogstwaarschijnlijk nieuwe Macs gepresenteerd worden. Apple heeft hiervoor een bijzonder fraaie uitnodiging verstuurd die het goed zou doen als wallpaper. Dus hebben wij er ook maar een wallpaper van gemaakt, niet alleen voor je Mac maar ook voor je iPhone en iPad.
Mac-event wallpaper downloaden voor de Mac
Om deze achtergrond op je Mac te gebruiken, klik in de lijst hieronder op het Mac-model waarvoor je de wallpaper wilt gebruiken. De afbeelding wordt dan in een nieuw tabblad geopend. Ctrl-klik je op de wallpaper en kies 'Bewaar afbeelding als'. Sla de afbeelding ergens op waar je hem gemakkelijk terugvindt, maar waar hij ook niet in de weg staat. Navigeer dan in Finder naar het opgeslagen bestand, Ctrl-klik op de afbeelding en kies onderaan 'Stel bureaubladafbeelding in'.
De iPhone 14 nu tot €348 korting!
• Maximaal voordeel als je thuis Ziggo hebt
• 6 maanden Apple Music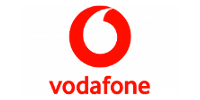 Bekijk actie
Mac-event wallpaper downloaden voor iPhone en iPad
Op iPhone en iPad werkt ongeveer hetzelfde. Tik in de lijst hieronder eerst op het passende iOS-apparaat. Een nieuw tabblad met de afbeelding wordt geopend. Tik en houd je vinger kort op de wallpaper totdat een menu met 'Bewaar afbeelding' verschijnt. Vervolgens ga je naar de app Foto's. Open daar de wallpaper (de nieuwste afbeelding), tik op het deel-icoontje linksonder en selecteer in de onderste lijst 'Gebruik als achtergrond'. Na een tik op 'Stel in' mag je nog bepalen of je de achtergrond voor het vergrendelscherm, het thuisscherm of allebei wilt instellen.