Volgens nieuwe geruchten werkt Apple aan een abonnement voor iPhones, waar je voor een vast bedrag per maand je iPhone 'huurt'. Dit moet je weten over de iPhone-abonnementsdienst.
Je aanmelding is helaas niet gelukt. Probeer het later nog eens.
iPhone-abonnement
Anno 2022 is het steeds normaler om overal een abonnement op te hebben. Boodschappen, kleding, thee, scheermesjes: je kunt het zo gek niet verzinnen of je kunt je er op abonneren. En volgens nieuwe geruchten van Bloomberg kunnen we binnenkort nóg een abonnementsdienst verwachten.
Apple zou namelijk werken aan een abonnement voor iPhones, waarbij je voor een vast bedrag per maand gebruik kunt maken van de nieuwste iPhone. En tegen de tijd dat er een nieuw model komt, krijg je automatisch een upgrade.
iPhone huren: prijs?
In tegenstelling tot een normaal telefoonabonnement, betaal je niet in 12 of 24 maanden het volledige bedrag van de iPhone af. Hoe hoog de kosten wel gaan worden, is nog niet bekend. Wel geeft Bloomberg aan dat de prijs van de abonnementsdienst afhangt van welke uitvoering van de iPhone je kiest: hoe duurder het model, hoe duurder het abonnement. Er is ook een kans dat de alles-in-één-abonnementsdienst van Apple, Apple One, bij het iPhone-abonnement wordt gevoegd om klanten te lokken.
Dit abonnement vervangt overigens niet de 'ouderwetse' telefoonabonnementen of de losse verkoop. Wil je dus een iPhone die écht van jou is, dan kan dat in de toekomst nog steeds. Wanneer de iPhone-abonnementsdienst uitkomt, is verder nog niet bekend.
BLACK FRIDAY: De iPhone 14 nu tot €348 korting!
• Maximaal voordeel als je thuis Ziggo hebt
• 6 maanden Apple Music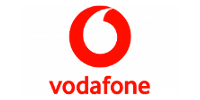 Bekijk actie
Een nuttiger abonnement
Zelfs als je geen fan bent van de abonnementscultuur van de 21ste eeuw, dan kunnen we er toch een aanbevelen: een abonnement op iCreate Magazine. Daarmee krijg je maandelijks tips en creatieve workshops voor je iPhone, iPad, Mac en andere Apple-apparaten op je deurmat. Zo haal je nog jarenlang het beste uit je iPhone – en hoef je dus niet elk jaar de nieuwste.
Bron: 9to5mac