Met de warme temperaturen van de afgelopen zomers zou je zó met je nieuwe iPhone SE 2022 en al het water in willen duiken. Is de iPhone SE waterdicht? Dat niet, en ermee zwemmen is dus eigenlijk niet de bedoeling. Wel is de iPhone SE waterbestendig. Maar wat houdt dat precies in?
Wekelijks Apple tips in je mail
Iedere week dit soort tips in je mailbox? Meld je dan nu aan voor onze gratis nieuwsbrief!
Je aanmelding is helaas niet gelukt. Probeer het later nog eens.
iPhone SE waterdicht?
De iPhone SE 2022 (3e generatie) heeft een IP67-classificatie onder de IEC-norm 60529, net als de iPhone SE 2020 (2e generatie). Dat betekent het volgende:
BLACK FRIDAY: De iPhone 14 nu tot €348 korting!
• Maximaal voordeel als je thuis Ziggo hebt
• 6 maanden Apple Music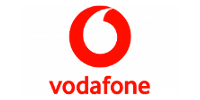 Bekijk actie
Beide generaties kunnen tot 1 meter diep.
Dat houden ze dertig minuten vol.
Maar let op: dit is getest in een laboratorium onder ideale omstandigheden. Bovendien kan de waterbestendigheid in de loop der tijd afnemen.
Deze generaties van de iPhone SE zijn wat dit betreft te vergelijken met de iPhone XR, de iPhone 7 (Plus), iPhone 8 (Plus), en iPhone X. In contrast: de iPhone 11 Pro houdt het een halfuur uit op vier meter diepte. De meest recente iPhones van dit moment – alle versies van de iPhone 12 en iPhone 13 – kunnen dertig minuten tot wel zes meter diep.
Ook kunnen ze prima tegen het onbedoeld morsen van wat Apple noemt 'gewone vloeistoffen': denk aan frisdrank, bier, koffie, thee en sap. Even snel afspoelen en goed laten drogen.
Dan nu het slechte nieuws: de eerste generatie iPhone SE uit 2016 is niet waterbestendig. Het is dus onverstandig om hem in water te dompelen, ongeacht de tijdsduur of diepte. Wél is ontdekt dat hij aan de binnenkant een silliconenlaag heeft die het toestel beschermd tegen enkele druppels water. Elke beetjes helpen.
Met de iPhone SE zwemmen?
Doe maar niet. De waterbestendigheid is echt bedoeld voor ongelukjes. Een plons in een bak water bijvoorbeeld, of een regenbui waardoor je wordt overvallen. Het heeft ook niet veel zin, want je kunt het scherm dan niet meer goed bedienen en er zit geen onderwatercamera op de iPhone. Apple raadt je het volgende af:
Zwemmen of in bad gaan met de iPhone.
De iPhone blootstellen aan water onder druk of aan water met een hoge stroomsnelheid, zoals bij het douchen, waterskiën, wakeboarden, surfen, jetskiën, enzovoort.
De iPhone gebruiken in een sauna of stoomcabine.
De iPhone opzettelijk onderdompelen in water.
De iPhone bedienen buiten het voorgestelde temperatuurbereik of in extreem vochtige omstandigheden.
De iPhone laten vallen of blootstellen aan andere schokken.
De iPhone demonteren, waaronder het verwijderen van schroeven.
Stel een iPhone zo weinig mogelijk bloot aan zeep, wasmiddelen, zuren of zuurrijk voedsel en vloeistoffen, zoals parfum, producten tegen insecten, lotions, zonnebrandcrème, olie, lijmoplosmiddel, haarkleurmiddel of oplosmiddelen.
iPhone SE nat geworden, wat nu?
Is de iPhone SE onbedoeld nat geworden? Veeg de iPhone droog met een zachte en pluisvrije doek, zoals een brillen- of lenzendoekje. Heb je drinken of een andere vloeistof gemorst over je iPhone, spoel hem dan eerst voorzichtig af met schoon water.
Laat het vocht uit je iPhone lopen door het toestel met de Lightningpoort naar beneden te houden en op het toestel te tikken. Ga niet met wattenstaafjes of andere voorwerpen lopen prikken in je iPhone. Het drogen gaat sneller op een kamer met een koele luchtstroom. Een ventilator helpt, warme lucht zoals uit een föhn moet je vermijden.
Niet opladen als-ie nat is!
Probeer de iPhone in ieder geval niet op te laden als deze nat is geworden – ook niet draadloos. Wacht minimaal vijf uur met opladen.