Apple lanceerde gisteren de iPhone SE 2020 en het heeft ook een nieuwe reeks hoesjes uitgebracht die erop passen. Maar als je thuis een case van de iPhone 8 hebt liggen, dan hoef je niet een nieuw iPhone SE hoesje te kopen. Apple heeft namelijk bevestigd dat de hoesjes van de iPhone 8 ook prima werken op de SE.
iPhone SE hoesje
Apple heeft nu siliconen en leren hoesjes voor de iPhone SE te koop staan. De siliconen zijn verkrijgbaar in het rozenkwarts, wit en zwart en kosten € 39. Bij de leren iPhone SE hoesjes van € 49 heb je de keuze uit de tinten middernachtblauw, zwart en rood.
BLACK FRIDAY: De iPhone 14 nu tot €348 korting!
• Maximaal voordeel als je thuis Ziggo hebt
• 6 maanden Apple Music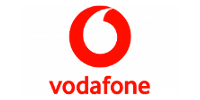 Bekijk actie
Bij 'Compatibiliteit' staat dat ze alleen geschikt zijn voor de nieuwe iPhone SE, maar vanwege de overeenkomsten zou hij de iPhone 8 ook als gegoten zitten. En dus ook andersom. De afmetingen zijn namelijk exact hetzelfde, de iPhone 8 en SE hebben allebei een hoogte van 138,4 millimeter, breedte van 67,3 millimeter en diepte van 7,3 millimeter.
Zelfs Apple geeft toe dat hoesjes die zijn ontworpen voor de iPhone 8, ook prima passen bij de iPhone SE. Dit heeft het bedrijf tegenover The Verge bevestigd. Als je van plan bent om de iPhone SE te kopen en een hoesje wilt, dan kun je dus ook prima shoppen bij de vele iPhone 8 hoesjes die in de webwinkels staan. Dat maakt de keuze al veel groter.
En de 6s of 7 dan?
Heb je een hoesje van de iPhone 6s of iPhone 7 in huis? Dan zou het kunnen dat de case ook de iPhone SE past, maar dit toestel is wel een fractie groter: ongeveer twee millimeter. Bovendien heeft de camera een iets andere positie. Met een hoesje van de iPhone 8 zit je dus veilig; bij oudere toestellen is het uitproberen. De meeste webshops hebben hun iPhone 7 hoesjes toegevoegd aan hun pagina met iPhone SE 2020 hoesjes.
De iPhone SE is vanaf aanstaande vrijdag om 14:00 uur te bestellen. Een week later, op 24 april, ligt hij bij Apple-resellers in de winkels. Het toestel verkrijgbaar in drie kleuren: wit, zwart en rood.
Meer weten?
Ben je op zoek naar een nieuwe iPhone en wil je weten welke voor jou het meest geschikt is? In iCreate 118 lees je alles over de nieuwe iPhone SE en bespreken we alle iPhones in een uitgebreid koopadvies. Weten wanneer iCreate 118 in de winkels ligt? Meld je aan voor onze gratis nieuwsbrief vol Apple-nieuws en je krijgt vanzelf een seintje:
Je aanmelding is helaas niet gelukt. Probeer het later nog eens.