Vanaf vanmiddag om 14:00 uur kun je de nieuwe iPhone SE bestellen! Je bent waarschijnlijk lang niet alleen: het toestel is door zijn zachte prijskaartje ongelooflijk gewild en er bestaat een kans dat de Apple vlug door de voorraad heen is. Bereid je dus goed voor met deze tips, zodat je snel genoeg je slag slaat!
1. iPhone SE bestellen via app
Je kunt de iPhone SE kopen via de website van Apple, maar de ervaring leert dat het bestellen vlotter gaat met de Apple Store app. Installeer deze app dus alvast op je iPhone of iPad.
De iPhone 14 nu tot €7,50 korting per maand!
Maximaal voordeel als je thuis internet van Ziggo hebt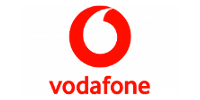 Bekijk actie
Voordat de pre-order van een iPhone van start gaat, haalt Apple namelijk altijd even de shop offline. Doorgaans is de Apple Store via de app als eerste weer te bereiken, waardoor dit waarschijnlijk de snelste manier is om de iPhone SE 2020 binnen te hengelen. Je kunt natuurlijk ook op twee paarden wedden en het via de website én app proberen.
2. Kies een kleur
Een ander voordeel van de Apple Store-app is dat je alvast kunt aangeven welke uitvoering je wilt. Open de app en tik onder de afbeelding van de iPhone SE op 'Vanaf € 489'. Geef aan of je een iPhone hebt die je wilt inruilen en kies een kleur uit. Je hebt drie opties: wit, zwart en rood. Houd er rekening mee met dat de voorkant altijd zwart is.
3. Kies de opslag
Geef ook alvast aan welke opslagcapaciteit je iPhone SE moet hebben. Je hebt de keuze uit 64, 128 en 256 GB. Boven de opties staat aangegeven hoeveel capaciteit je huidige iPhone heeft. Voor de meeste mensen is 64 GB genoeg.
4. In winkelmandje
Vervolgens krijg je de optie om AppleCare (€ 99) aan te schaffen, maar dit kun je ook na de iPhone SE pre-order doen. Tik in de rechterbovenhoek op het hartje om de SE in je favorieten te zetten. Je vindt de iPhone nu in je profiel, hier kom je door in het tabblad 'Winkelen' rechtsboven op je profielfoto te tikken. Op deze manier voeg je de iPhone SE vanaf 14:00 uur supersnel toe aan je winkelmandje.
5. Controleer je betaalgegevens
Kijk alvast in de Apple Store-app of je betaalgegevens juist zijn, zodat je straks niet nog je creditcardgegevens moet invoeren. Ga hiervoor naar je profiel, door in het tabblad 'Winkelen' rechtsboven op je profielfoto te tikken. Kies hier voor 'Standaardbetaling'. Kijk later ook bij 'Standaardverzending' of je adresgegevens kloppen.
6. Wees er snel bij
Om 14:00 uur start de iPhone SE pre-order, zorg dat je er op dat moment klaar voor bent. Door de gevolgen van het coronavirus is het goed mogelijk dat Apple niet over een enorme voorraad beschikt. En omdat de iPhone SE ontzettend gewild is, verwachten we dat Apple snel door die voorraad heen is.
Wees er dus snel bij. Als je er op tijd bij bent, heb je het toestel al volgende week in huis, op 24 april. Is Apple door de voorraad heen, dan kun je de SE waarschijnlijk nog wel bestellen, maar moet je langer geduld hebben. De levertijd kan dan weken, of zelfs maanden zijn.
Meer weten?
Ben je op zoek naar een nieuwe iPhone en wil je weten welke voor jou het meest geschikt is? In iCreate 118 lees je alles over de nieuwe iPhone SE en bespreken we alle iPhones in een uitgebreid koopadvies. Weten wanneer iCreate 118 in de winkels ligt? Meld je aan voor onze gratis nieuwsbrief vol Apple-nieuws en je krijgt vanzelf een seintje:
Je aanmelding is helaas niet gelukt. Probeer het later nog eens.