Ben je een enthousiast gebruiker van de Apple Pencil? Goed nieuws: de kans bestaat dat je de Pencil ook kunt gebruiken met de nieuwe iPhone 2018, die waarschijnlijk in september wordt aangekondigd.
Apple Pencil ook voor iPhone
De Apple Pencil is Apple's eigen stylus, bedoeld om mee te schetsen, te schrijven en te krabbelen. De Pencil verscheen voor het eerst in 2015 en was lange tijd exclusief voor de iPad Pro. In maart dit jaar verscheen de nieuwste versie van de 'gewone' iPad, en ook daarop werkt de Pencil. Binnenkort voegt dus misschien ook de nieuwe iPhone zich in dit rijtje.
Apple brengt dit jaar mogelijk drie iPhones uit. Een 6,1-inch iPhone met lcd-scherm, en twee oled-modellen met respectievelijk een 5,8- en 6,5-inch scherm. In een rapport van TrendForce wordt nu gesproken over Apple Pencil-ondersteuning. Het is nog niet duidelijk of dat voor alle drie de modellen geldt: misschien valt de lcd-iPhone buiten de boot. Maar het 6,5-inch model is van bijna tablet-achtige proporties en dan is een stylus geen overbodige luxe.
De iPhone 13 nu tot €393 voordeel!
• Heb je al internet van Ziggo thuis? Profiteer dan van extra voordeel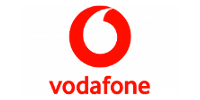 Bekijken
Meer weten over Apple Pencil?
Maar liefst 512 GB opslag
TrendForce noemt nog meer details over de iPhone 2018, maar dan gaat het vaak over informatie die eerder ook al naar buiten kwam. Zo worden de formaten van de drie iPhone 2018-modellen nogmaals bekrachtigd. In de afbeelding hieronder zie je de verwachtingen van TrendForce omtrent de nieuwe iPhone.
Wel opvallend is de hoeveelheid opslag-capaciteit die wordt voorspelt. Bij de budget-iPhone kun je kiezen uit 64 of 256 GB opslag. Bij beide oled-modellen loopt dit nog verder op: daar kun je kiezen uit 64, 256 en 512 GB opslag – twee keer meer dan bij de iPhone X vorig jaar en menig Mac moet het met minder doen. De oled-modellen hebben beide 4 GB werkgeheugen, de budget-iPhone blijft steken op 3 GB. Volgens TrendForce gaat Apple de prijzen van de iPhone niet verder opdrijven ten opzichte van het afgelopen jaar. Het duurste model, de 6,5-inch iPhone XS Max, wordt even duur als de 5,8-inch iPhone X van 2017. Maar goed, € 1160,45 is en blijft natuurlijk een astronomisch bedrag.