Als je hieronder naar de afbeelding van de iPhone 12-verpakking kijkt, dan valt het je misschien op: die is veel dunner dan je gewend bent. Dat komt omdat Apple dit keer bepaalde accessoires achterwege heeft gelaten.
iPhone 12: zonder adapter en EarPods
De inhoud van de verpakking is een stuk beperkter dan normaal. Naast de iPhone 12 zelf, vind je alleen een oplaadkabeltje in de verpakking. Dat betekent dat de lichtnetadapter (dus het blokje waar je de kabel in steekt) en de EarPods achterwege blijven. Dat is in het kader van duurzaamheid: de accessoires bleven toch vaak ongebruikt in keukenlaatjes zwerven. De kleinere verpakking betekent dat Apple er meer op één pallet kan vervoeren.
De iPhone 14 nu tot €7,50 korting per maand!
Maximaal voordeel als je thuis internet van Ziggo hebt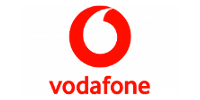 Bekijk actie
Apple verwoordt het zelf als volgt: 'In het kader van onze inspanningen om onze milieudoelstellingen te behalen, worden bij iPhone 12 en iPhone 12 mini geen lichtnetadapter en EarPods meegeleverd. Gebruik de Apple lichtnetadapter en oortjes die je al hebt of koop deze accessoires afzonderlijk.'
Misschien denk je nu: geen probleem. Van de EarPods is eigenlijk niemand nog fan. Ik blijf, zoals Apple adviseert, de adapter van mijn vorige iPhone gebruiken. Maar dan kom je misschien van de koude kermis thuis. Want het meegeleverde kabeltje is van het type usb-c-naar-Lightning. En usb-c past niet op de oude oplader.
Op zoek naar een alternatief
Je moet dus op zoek naar een usb-c-adapter, bijvoorbeeld bij Apple zelf of bij Coolblue. Of je blijft je oude oplader in combinatie met de oude Lightning-naar-usb-kabel gebruiken. Het nadeel daarvan is wel dat die minder snel oplaadt. Je kunt er natuurlijk ook voor kiezen om op een andere manier op te laden. Draadloos bijvoorbeeld. Apple kondigde van de week zijn eerste eigen draadloze oplader aan: MagSafe.
Overigens geldt dit niet alleen voor de nieuwe iPhone 12. Ook de andere iPhones die Apple nu verkoopt – de iPhone SE, de iPhone 11 en de iPhone XR – worden geleverd zonder accessoires. Ook bij de nieuwe Apple Watch Series 6 en Apple Watch SE vind je geen lichtnetadapter meer.
Wekelijks Apple nieuws in je mail
Als eerste op de hoogte van het laatste nieuws, tips & aanbiedingen!
Je aanmelding is helaas niet gelukt. Probeer het later nog eens.