Update: Apple heeft iOS 12 bèta 12 uitgebracht. Hiermee is het probleem verholpen.
Gebruikers van de meest recente iOS 12 bèta worden geplaagd door een steeds terugkerende melding met daarin het verzoek om te updaten. Er is op dit moment echter geen mogelijkheid om te updaten.
iOS 12 bèta update melding
'Er is een nieuwe iOS-update beschikbaar. Werk de iOS 12-bètaversie bij.' Al sinds iOS 12 bèta 11 op 27 augustus uit kwam, plopt deze melding om de haverklap in beeld. Bovendien ook met een toenemende frequentie: het gebeurt nu bijna iedere keer dat je de iPhone of iPad ontgrendelt en ook bij het openen en sluiten van het Berichtencentrum. Er zit niets anders op dan de melding steeds handmatig te sluiten.
De iPhone 14 nu tot €348 korting!
• Maximaal voordeel als je thuis Ziggo hebt
• 6 maanden Apple Music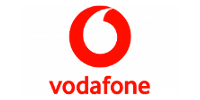 Bekijk actie
It looks like this method in Springboard does some date/time calculations to determine if the current build is about to expire, every time the cover sheet gets dismissed. For some reason, the latest builds of iOS 12 think they're about to expire. (@davedelong :P) pic.twitter.com/HWe7C0NnIT

— Guilherme Rambo (@_inside) August 31, 2018
Ontwikkelaar Guilherme Rambo suggereert dat de fout te maken heeft met een foutieve datum- of tijdsberekening. Springboard, het programma achter het beginscherm van iOS, maakt een berekening en komt daarbij tot de conclusie dat de huidige bèta verlopen is. Maar dat is dus niet zo.
iOS 12 release
Met iOS 12 bèta 11 naderen we bijna de officiële release van iOS 12. Apple heeft gisteren bekendgemaakt dat er op 12 september een iPhone-keynote is, en dan horen we de officiële releasedatum van de nieuwe software voor iPhone en iPad.