Apple heeft zojuist iOS 12.3 uitgebracht voor de iPhone, iPad en iPod touch. Dit is de derde grote update van het in september verschenen iOS 12. En er is het een en ander vernieuwd!
Video's wordt TV
Tijdens de keynote eind maart beloofde Apple ons een compleet nieuwe dienst: Apple TV Channels. Deze bundelt allerlei betaalzenders op één centrale plek, namelijk de app TV. In Nederland kenden we deze app tot nu toe onder de naam Video's; na het updaten naar iOS 12.3 zul je merken dat deze app vervangen is door TV en een compleet nieuwe vormgeving heeft gekregen.
BLACK FRIDAY: De iPhone 14 nu tot €348 korting!
• Maximaal voordeel als je thuis Ziggo hebt
• 6 maanden Apple Music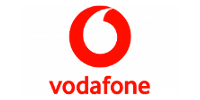 Bekijk actie
En die TV Channels? Helaas: die ga je nog niet vinden in TV. Apple heeft nog geen deals gesloten met aanbieders in onze contreien. In de Verenigde Staten is dat wel het geval, daar zijn per vandaag dan ook de eerste Channels toegevoegd. Wat er voor ons wél nieuw is? Het opvallendste is dat je voortaan via deze TV-app door het complete iTunes-aanbod bladert. De grootste verandering komt nog want dit najaar kun je via TV ook naar Apple TV+ kijken. Dit is Apple's eigen streamingdienst voor series en films.
Meer weten over Apple TV+ en Apple Channels?
AirPlay 2 en meer
Een andere opvallende verbetering is de uitbreiding van AirPlay 2-ondersteuning. Je kunt nu voortaan video's, foto's en muziek via je iPhone en iPad naar smart-tv's streamen. Samsung smart-tv's uit 2018 en 2019 hebben vandaag ook een update gehad en zijn hiervoor zodoende al geschikt, later volgen er meer televisie-merken. Met de Mac is overigens hetzelfde mogelijk dankzij de macOS Mojave 10.14.5-update die gelijk met iOS 12.3 is verschenen.
Verder zijn er nog wat kleine aanpassingen doorgevoerd. Muziekliefhebbers zullen merken dat het tabblad 'Voor jou' in Apple Music voortaan vaker ververst wordt, zodat je nog meer nieuwe muziek ontdekt. Ook zijn er wat kleine problemen en bugs verholpen.
iOS 12.3 downloaden
Het installeren van iOS 12.3 doe je als volgt: ga op je iPhone of iPad naar 'Instellingen>Algemeen>Software-update'. Je iPhone of iPad kijkt nu of de iOS 12-update voor je klaarstaat. Daarna is het een kwestie van de stappen doorlopen om iOS 12.3 te installeren.
Voor een écht grote update met heel veel nieuwe functies moet je nog even geduld hebben. Dit najaar verschijnt iOS 13, en daarmee voelt je iPhone of iPad weer als nieuw. Vorige week lekte er een lange lijst met iOS 13 nieuwigheden. Op de hoogte blijven van al het iOS-nieuws? Schrijf je dan gratis in voor onze nieuwsbrief.
Je aanmelding is helaas niet gelukt. Probeer het later nog eens.