Apple heeft vandaag een nieuwe versie van iCloud voor Windows uitgebracht. Met de update krijgt Windows voor het eerst een losse app voor iCloud-sleutelhanger.
iCloud-sleutelhanger op Windows
In Windows kon je al langer gebruikmaken van de wachtwoorden in je iCloud-sleutelhanger door middel van een browserextensie. Deze is te gebruiken in Google Chrome en Microsoft Edge. De extensie werd eerder dit jaar beschikbaar, samen met een update voor iCloud voor Windows.
De iPhone 14 nu tot €7,50 korting per maand!
Maximaal voordeel als je thuis internet van Ziggo hebt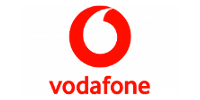 Bekijk actie
Door de browserextensie kun je op je Windows-pc, net als in Safari op je Apple-apparaten, de wachtwoorden in je sleutelhanger automatisch invullen op websites. Ook bewaart de extensie nieuwe wachtwoorden die je in je browser aanmaakt. Wat echter ontbrak was een manier om deze wachtwoorden in te zien of te beheren.
Met de nieuwste update van iCloud voor Windows, 12.5, is er een speciale iCloud-sleutelhanger-app toegevoegd. Hierdoor kun je nu ook in Windows de wachtwoorden in je sleutelhanger inzien, wijzigen, toevoegen of verwijderen. Dit kan vooral handig zijn als je een Windows-programma gebruikt waarbij je een wachtwoord moet invullen. In tegenstelling tot de Mac, iPad en iPhone werkt iCloud-sleutelhanger namelijk nog steeds niet buiten je browser op Windows.
iCloud voor Windows
De nieuwe iCloud-sleutelhanger-app komt bovenop de al bestaande functies van iCloud voor Windows. Dit zijn iCloud Drive in Windows Verkenner, synchronisatie van Apple-apps (Foto's, Mail, Contacten en Agenda), en het synchroniseren van Safari-bladwijzers in verschillende browsers (Internet Explorer, Firefox en Chrome).
Het is nog afwachten of Apple de nieuwe functies die in iCloud+ komen ook naar iCloud voor Windows gaat brengen, en hoe lang dit na de lancering in september zal zijn. Met deze functies kun je onder andere je e-mailadres voor sites verbergen en Apple's VPN-dienst 'Private Relay' gebruiken om tracking tegen te gaan.
iCloud voor Windows is te downloaden in de Microsoft Store en vergt minstens de 1903-versie (uitgekomen in mei 2019) van Windows 10.
Bron: via MacRumors