De HomePod 2023 lost een probleem op waar z'n voorganger veel kritiek voor kreeg – maar daarmee is nog niet álles opgelost.
HomePod probleem
De originele HomePod kreeg bij zijn release in 2018 de nodige kritiek. Dat kwam onder andere door de kabel: die zat dusdanig stevig vast in de HomePod, dat het leek alsof hij helemaal niet te verwijderen was. Niet echt handig voor de mensen die de kabel mooi weg wilden werken, want hoe krijg je een kabel netjes door een gootje of gaatje als er aan de ene kant een grote stekker aan vastzit, en aan de andere kant een nog grotere HomePod?
De iPhone 13 nu tot €393 voordeel!
• Heb je al internet van Ziggo thuis? Profiteer dan van extra voordeel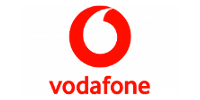 Bekijken
Pas later bleek dat de kabel tóch te verwijderen was – maar dan wel alleen met veel geweld. Want trok je keihard aan de kabel (met de nodige risico's), dan plopte de kleine connector uiteindelijk tóch los van de HomePod. Maar je kunt je voorstellen dat iemand die net een speaker van € 349 heeft gekocht dit niet zou willen wagen.
HomePod 2023: probleem opgelost!
Apple heeft met de HomePod 2023 het kabelprobleem gelukkig aangepakt. De aansluiting aan de kant van de HomePod is nu gemakkelijk te verwijderen, zonder er al te veel kracht op te zetten. Daardoor kun je de kabel nu gewoon door nauwe kiertjes halen.
Het is echter (nog) niet mogelijk om een vervangende kabel te kopen. Laten we hopen dat deze stap nog volgt – dat zou de HomePod weer nét een stukje duurzamer maken.
Nog één probleempje
Helaas zijn met de gemakkelijk te verwijderen kabel nog niet álle problemen van de HomePod opgelost. YouTuber MKBHD merkte namelijk op dat (met name de witte) HomePod 2023 nog steeds kringen achterlaat op houten oppervlaktes. Dit probleem is weliswaar een stuk minder dan bij het vorige model, maar nog steeds zichtbaar.
Wat dat betreft is het dus handig om je HomePod op een kleedje te zetten, of op een tafel met een ander soort materiaal. En zet je hem wel gewoon op hout, dan is het in de eerste periode handig om de sporen van de HomePod eens in de zoveel tijd te wissen.
HomePod 2023 kopen?
De HomePod 2023 is vanaf vrijdag 3 februari te koop – en in tegenstelling tot zijn voorganger is hij ook gewoon in Nederland en België beschikbaar. Hij is er in het wit en in het zwart, en kost € 349.
Wekelijks Apple-nieuws in je mail
Ontvang wekelijks het opvallendste Apple-nieuws, aanbiedingen en de handigste tips voor je iPhone, iPad en Mac!
Je aanmelding is helaas niet gelukt. Probeer het later nog eens.
Bron: MKBHD