Je hebt het wellicht al gemerkt door de talrijke mailtjes van alle diensten waar je ooit een account hebt aangemaakt: er komt een nieuwe Europese privacywetgeving aan, de zogeheten 'Algemene verordening gegevensbescherming (AVG)'. Deze is in principe al sinds mei 2016 van kracht, maar tot 25 mei 2018 geldt een overgangsregeling. Wat houdt de wetgeving van 88 pagina's en 55.000 woorden eigenlijk in? We zetten de belangrijkste punten op een rij.
Voor wie geldt de AVG?
De AVG is van toepassing voor iedereen die persoonsgegevens verwerkt, dus vooral bedrijven en zzp'ers. Maar ook de elektronische ledenlijst van een club valt hoogstwaarschijnlijk onder de AVG.
De iPhone 14 nu tot €7,50 korting per maand!
Maximaal voordeel als je thuis internet van Ziggo hebt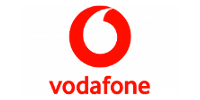 Bekijk actie
Wat zijn persoonsgegevens?
Dat is juridisch erg ingewikkeld, maar in de praktijk komt het neer op naam, geboortedatum of je e-mailadres. Ook een ip-adres, burgerservicenummer of rekeningnummer behoren tot de persoonsgegevens.
Wat verandert er voor jou?
Bedrijven moeten je nog beter informeren over welke gegevens ze van jou opslaan – en hoe ze deze gebruiken. Nieuw is 'het recht om vergeten te worden', dat je als burger mag opeisen: bedrijven moeten dan al je gegevens verwijderen. Bovendien moet voortaan de strengste privacy-instellingen de standaard zijn.
'Het recht op dataportabiliteit' moet er daarnaast voor zorgen dat je gemakkelijk tussen verschillende diensten kunt switchen. Voor dit doel hebben de meeste sociale netwerken een functie ingebouwd waarmee je jouw gegevens kunt downloaden.
Wat verandert er voor bedrijven?
Belangrijk voor bedrijven zijn de strengere documentatieverplichtingen. Bedrijven moet kunnen aantonen dat een klant of gebruiker uitdrukkelijk toestemming heeft gegeven dat zijn gegevens opgeslagen en gebruikt mogen worden. Bovendien moeten ze een register van verwerkingsactviteiten bijhouden: wat wordt er door wie en voor welk doel met de gegevens gedaan?
En wat als bedrijven er niet aan voldoen?
Dan kan de overheid boetes uitdelen. En die zijn niet mals: deze kunnen oplopen tot twintig miljoen euro of vier procent van de wereldwijde jaaromzet van het voorgaande jaar (afhankelijk van welk bedrag hoger is). Dat is zelfs voor bedrijven als Facebook, Google en Apple even slikken.