Waarschijnlijk moet je er nog niet aan denken, maar toch is het belangrijk om iemand toegang tot je data te verlenen voor wanneer je er niet meer bent. Want wat gebeurt er anders met al je gegevens wanneer je iets overkomt? Of juist andersom: wat gebeurt er met de data van je geliefden wanneer zij overlijden? Een ding is zeker: nu 'Digitale erfenis' voor iOS 15.2 binnenkort verschijnt, zal die data niet zomaar verdwijnen.
Je aanmelding is helaas niet gelukt. Probeer het later nog eens.
iOS 15.2: wat is digitale erfenis?
De iOS 15.2-update laat nog even op zich wachten, maar met de 'Digitale erfenis'-functie laat je je online leven na aan je vrienden of familie. Het is namelijk mogelijk om één of meerdere erfeniscontact(en) aan te wijzen. Zij krijgen dan na je overlijden toegang tot de data op je Apple-apparatuur en op iCloud. Denk hierbij aan je foto's, berichten, documenten, en meer. Zo geef je je geliefden niet alleen toegang tot belangrijke data, maar reik je ze ook eindeloos veel herinneringen toe.
BLACK FRIDAY: De iPhone 14 nu tot €348 korting!
• Maximaal voordeel als je thuis Ziggo hebt
• 6 maanden Apple Music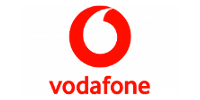 Bekijk actie
De digitale erfenis-functie is waterdicht. Er is per slot van rekening een aantal verificatiestappen die je geliefden moeten ondergaan, en die heb je zelf in handen. Zo moet je eerst zelf je erfeniscontact(en) aanwijzen. Let op: dit mogen er maximaal vijf zijn. Dit doe je door in de Instellingen-app op je Apple ID te tikken en vervolgens naar 'Wachtwoord en beveiliging>Erfeniscontact' te gaan.
Nu je op de pagina voor erfeniscontacten staat, kun je toevoegen wie je maar wilt. Hierna krijg je een sleutel in de vorm van een QR-code. Deel deze vervolgens met je erfeniscontact, en je bent klaar. Nu hoef je dus nooit meer over je digitale nalatenschap na te denken. Overigens ontgrendel je de data van overledenen via deze pagina.
Erfeniscontacten
Zoals je ziet heb je helemaal zelf in handen wie je als erfeniscontact opstelt. Zij hebben na je overlijden twee 'sleutels' nodig om je digitale erfenis te ontgrendelen: een overlijdensakte en de digitale sleutel die je hebt aangemaakt. Dit betekent dat je je Apple ID nooit hoeft te delen en dus geen risico loopt dat je account wordt gekaapt. 
iOS 15.2 is nog altijd niet uit, maar toch mogen sommige gebruikers alvast een voorproefje van de functie nemen. Dit komt omdat de bèta-versie van de update al beschikbaar is. Het is nog onduidelijk wanneer de update voor de rest van de wereld verschijnt, al verwachten wij dat dit niet lang meer duurt. Wil je alvast een voorproefje? Ontdek dan welke andere functies iOS 15.2 zal introduceren.