Wat zie jij in deze emoji? Een boos gezichtje dat even stoom moet afblazen? Je bent zeker niet de enige, maar zo is het oorspronkelijk niet bedoeld, aldus Unicode Consortium, de makers van de emoji's die we dagelijks op onze iPhone, iPad of andere smartphone gebruiken. Want geloof het of niet, bovenstaande emoji wordt omschreven als 'face with look of triumph', oftewel een triomfantelijke uitdrukking. Heb jij dat er ooit in gezien?
Verkeerd gebruik emoji's
En daar blijft het niet bij, zo blijkt uit deze lijst met emoji's die vaak anders opgevat worden dan oorspronkelijk bedoeld. De traan van onderstaande emoji (uiterst links) is eigenlijk helemaal geen traan of een snotje, maar een 'nasale bubbel', dat in de Japanse anime veelal gebruikt wordt om een slapend persoon uit te beelden.
De iPhone 14 nu tot €7,50 korting per maand!
Maximaal voordeel als je thuis internet van Ziggo hebt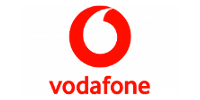 Bekijk actie
Gebruik je de emoji ernaast wanneer je verrast of geschokt bent? Fout. Het moet fronsen uitbeelden. En die vrouw met de 'talk to the hand'-uitdrukking is eigenlijk –jawel – een medewerkster van een informatiebalie. Wij hebben het niet verzonnen hoor.
Het mannetje met de helm heeft niets te maken met ambulancepersoneel of de reddingsbrigade, maar is een bouwvakker. In Japan is een groen kruis namelijk een teken van veiligheid. Tot slot is de geschrokken kat eigenlijk gewoon heel erg vermoeid en is de high five helemaal niet cool maar bedoeld als spijt of een smeekbede.
Eigen betekenis
Maar hoe verkeerd is verkeerd? De bedoelde en toegekende betekenissen kunnen behoorlijk verschillen, maar dat is nou eigenlijk ook het leuke ervan. De betekenis komt immers tot stand in de context van een gesprek. Het blijft tenslotte toch wat jij en je gesprekpartner(s) er zelf van maken. Dat iemand er net wat anders inziet kan soms voor wat verwarring zorgen, maar is in de meeste gevallen helemaal niet erg.
Desondanks pleit Unicode Consortium ervoor om een aantal emoji's op de schop te nemen. Onlangs nog werd de keuze aan emoji's in iOS 8.3 flink uitgebreid, een update die voornamelijk op diversiteit was gericht. Ben je benieuwd naar de 'werkelijke' betekenis van alle emoji's, dan vind je ze allemaal terug op Emojipedia.